Taste of ABC
Sun. Feb 27, 2022 at 1:00pm EST
Get Tickets
Details
Comments
Event Description
Taste of ABC
A virtual preview event of our Arts, Books, and Culture programming
Presented virtually from the Katz JCC
If you are interested in purchasing any author books, please fill out the form here
Lou Scheinfeld
1:00pm - Mr. Scheinfeld will present virtually
Blades, Bands and Ballers: How "Flash and Cash" Rescued the Flyers and Created Philadelphia's Greatest Showplace
Imagine Philadelphia without its beloved Flyers and Spectrum. It almost happened! Until Lou Scheinfeld and Ed Snider, otherwise known as "Flash and Cash," came together to help save the city from disaster. Blades, Bands, and Ballers is Lou Scheinfeld's heartfelt memoir of an America now gone, a world of local spectacle and national pride. 
Local Clergy Authors:

Rabbi Lynnda Targan
2:15pm - Rabbi Targan will attend virtually
Funny, You Don't Look Like a Rabbi: A Memoir of Unorthodox Transformation
A fascinating memoir about a busy public relations professional, a mother and a wife who determined that she was inspired by her Judaism to consider a new path through connection with her spirituality.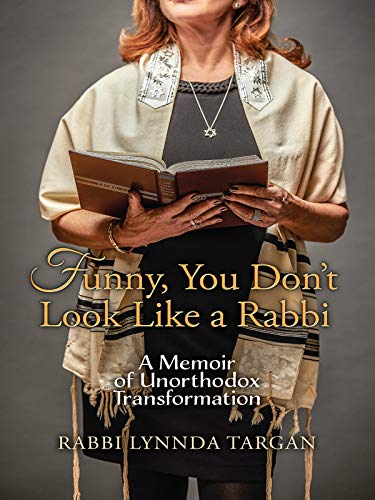 Rabbi Ephraim Epstein
2:45pm - Rabbi Epstein will present virtually
Jewish Federation's Scholar-in-Residence
Davening Divine: A Companion to the weekly Shabbat Davening 
Enhancing one's connection to prayer through learning the meaning of Hebrew words, through finding personal inspiration, and so much more. 
Leonard Maltin
3:30pm - Mr. Maltin will present virtually
Starstruck: My Unlikely Road to Hollywood
In conversation with daughter, Jessie Maltin
A warm and intimate portrait of contemporary Hollywood history and a delightful read for any pop culture addict, Starstruck is a love letter to the magic of film and television and a testament to the singular contributions of author, Leonard Maltin, has made to American entertainment.