WORKSHOP: Consistency is Key
Sat. Mar 14, 2020 3:00pm - 5:00pm EDT
Price: $20.00
18 and Over
Event Stats
Price: $20.00
18 and Over
Event Description
WORKSHOP - Consistency Is Key: Creating and Committing to Sustainable Characters
Anna Bennett returns to Arcade Comedy Theater with a new workshop designed for improvisors of all levels to practice not only creating exciting character choices through voice and movement, but committing to those choices. We've all made a bold choice at the top of a scene and found ourselves struggling to keep it up until the edit, but we can't let that fear hold us back. Anna will help you thread the needle of a big choice that you can keep consistent through a scene, and give you tools to help you build up your "improv endurance" so you can sustain even challenging physical and character choices.
Wear comfortable clothes and shoes and bring a water bottle, we're practicing long distance comedy!
This workshop is appropriate for all levels of improv experience.
Registration is $20
Workshop is Saturday March 14 3PM-5PM
Open to students age 18+
About Anna Bennett: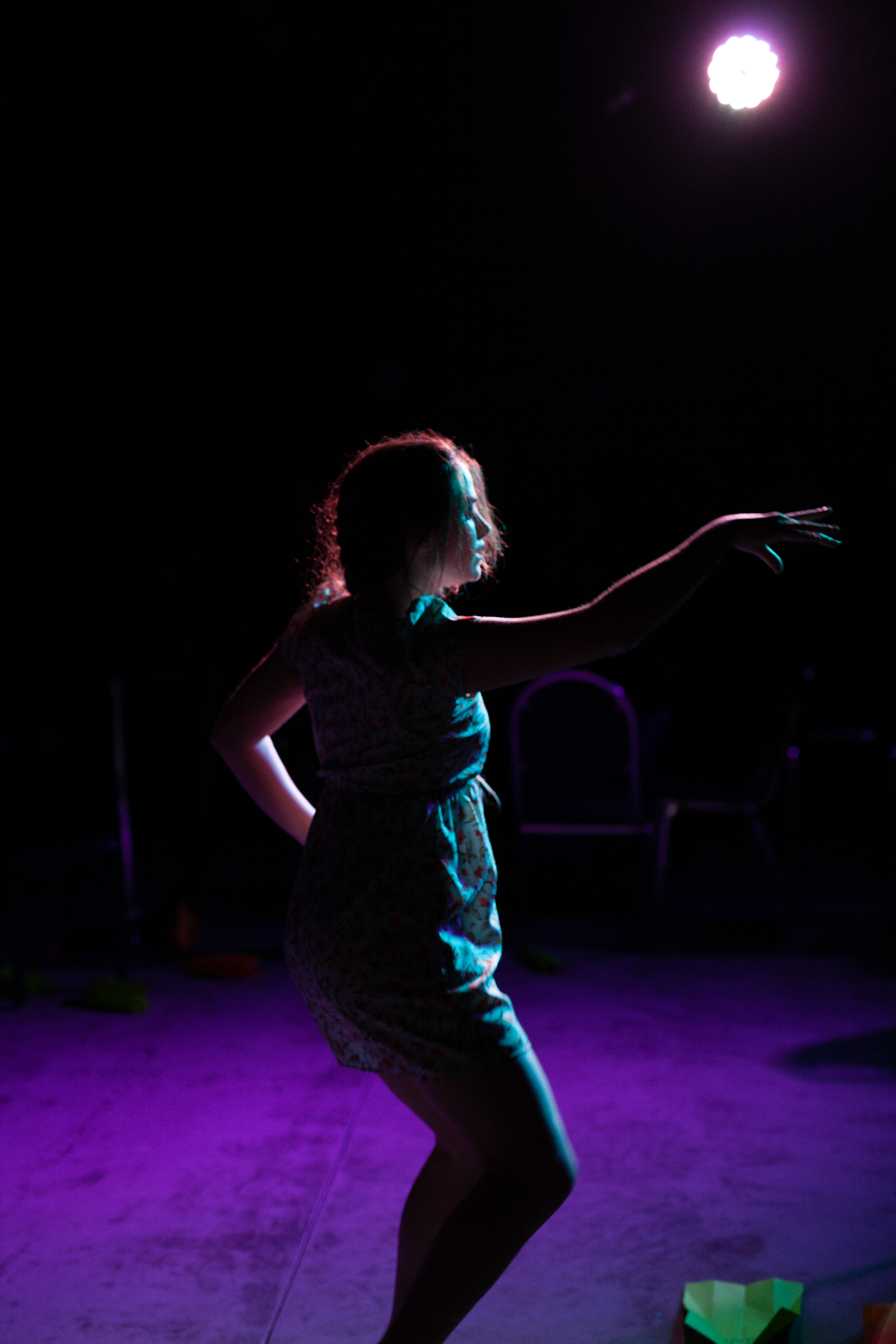 Anna Bennett is a Chicago-based interdisciplinary artist with an emphasis in dance and improvisation. Bennett has most recently performed with in Tulsa, Oklahoma with ensembles Portico Dance Theatre and Crayons Improv. Her independent works through Bent Antenna Productions have also appeared in the Pittsburgh Fringe Festival, garnering awards for Best Actress ("Confessions of a Manic Pixie Dream Girl," 2016) and Best Show Runner-Up ("Triage," 2017). For more about Bennett's work: annabennettcreates.com // @annabennettcreates
Arcade is committed to providing an inclusive and welcoming environment for all of our patrons, students, and performing artists. Our facilities at 943 Liberty Avenue are designed for wheelchair access both in our audience and on our stages. We also offer gender-inclusive restrooms and elevator access to all floors. Our classrooms at 707 Penn Avenue require the use of stairs and have an all-gender single-stall restroom. If you have any accessibility requirements, please contact us at: academy@arcadecomedytheater.com
Join the Conversation
Follow the event with #ArcadeComedy