Wine & Pizza with Mineo's: Pizza & Bubbles!
Tue. Mar 10, 2020 at 6:00pm EDT
Price: $65.00
21 and Over
Event Stats
Price: $65.00
21 and Over
Event Description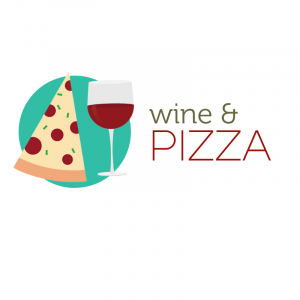 PIZZA & BUBBLES!
Join us for our first ever Wine & Pizza night! The second Tuesday of each month we will enjoy classic and innovative pizzas from Pittsburgh's loved Mineo's Pizza House! Pizza will be paired with a selection of boutique wines by Palate Partners School of Wine & Spirits.
Each dinner will include four courses paired with four wines as Deb teams up with the Mineo family for a fun and interactive experience not to be missed - this month will be all sparkling wines!
$65 per person + booking fee. Tax and tip are included!
EAT. DRINK. LEARN.
COURSE 1
Mineo's Arancini
Sicilian Rice Balls
The Mineo Family Recipe
Terre dei Buth Frizzante Rosé Special Cuvée
Glera & Raboso from Veneto, Italy
COURSE 2
Traditional Cheese Pizza with Prosciutto
Provolone Cheese with Thinly Sliced Italian Dry-cured Ham
Montesole Irpinia Greco Spumante Brut NV
Greco from Campania, Italy
COURSE 3
Lemon Infused Ricotta & Grilled Shrimp Sicilian Pizza
Thick Sicilian Crust with Rich Lemon-infused Ricotta and Grilled Shrimp.
Vallerosa Bonci Spumante 'Metodo Classico Millesimato'
Verdicchio from Marche, Italy
COURSE 4
Osso Buco Pizza with Gremolata
Braised Shanks with a Traditional Chopped Italian Herb Blend
Nani Rizzi Valdobbiadene Prosecco Superiore Extra Dry DOCG
Glera from Veneto, Italy
COURSE 5
Dolce
TBA