Vanessa Rubin Sings Tadd Dameron
Sat. Apr 4, 2020 at 8:00pm EDT
Get Tickets
Details
Comments
Event Description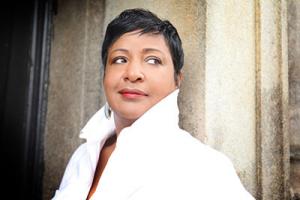 Vanessa Rubin Concert Postponed
Greetings Kente Arts Alliance Community,
Kente Arts Alliance has been closely following the information and recommendations that have been communicated by the CDC regarding the COVID-19 virus. This is a fluid situation and currently, transmission risks remain low in Western Pennsylvania. However, we have taken the following action to minimize the potential spread of the virus:
As concerns mount locally and nationally about the spread of the COVID-19 virus, Kente Arts Alliance has decided to postpone the Vanessa Rubin concert scheduled for Saturday, April 4, 2020 until further notice.
We will continue to monitor the situation locally and nationally as we make decisions about our programming beyond the Vanessa Rubin concert. We remain hopeful that Kente will be able to move forward with our plans to present the MUNTU DANCE THEATRE OF CHICAGO on Saturday, May 2, 2020, at the New Hazlett Theater.
Please keep an eye out on our website and on our social media platforms for further news and updates.
View Everyone
Who's Going?

Patricia R

Michael M

Stephanie S

Christopher C

Richard J