Trans Voices Cabaret
Sun. Nov 20, 2022 7:00pm - 9:00pm PST
Get Tickets
Details
Comments
Event Description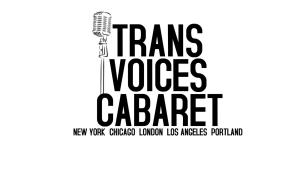 Come for the talent, stay for the queer joy!
Trans Voices Cabaret (TVC) is a series of musical theater cabarets that have chapters in New York, Chicago, Los Angeles, London, and now Portland! All TVCs work to amplify the voices of trans artists, so often denied roles in the musical theater realm— No more!
Be moved by touching displays of emotion, get all your giggles out, and watch your favorite songs taken to new heights by our amazing performers! It's sure to be a terrific, trans time!
All profits from ticket sales will be used to pay the trans performers and crew that made the show happen! Come ready to tip performers! Tickets have three price options: a $10 ticket, a $25 ticket, and a $40 Community Builder ticket. Please select what you are able to afford, and thank you for supporting trans arts!