Tiny Moving Parts *New Venue
Wed. Oct 30, 2019 6:30pm - 11:00pm MDT
Get Tickets
Details
Comments
Event Description
This concert has been moved to Kilby Court. There is no need to take any action and your tickets are still valid for the new venue.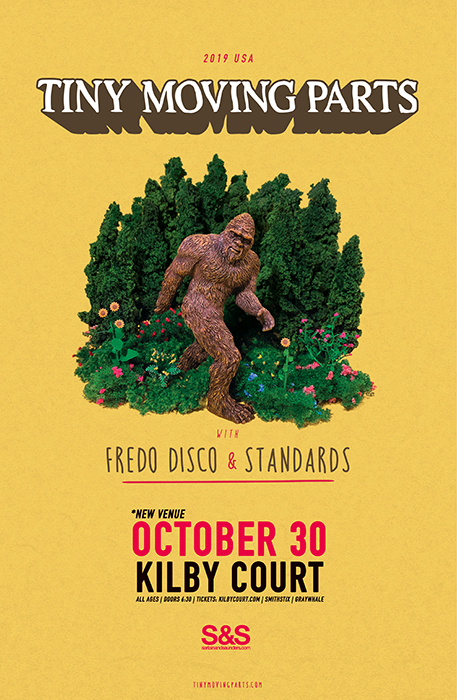 S&S Presents
Tiny Moving Parts
Special Guests
Fredo Disco
Standards
Doors: 6:30 PM
Join the Conversation
Follow the event with #ComplexSLC
View Everyone
Who's Going?

Austin L

Samuel R

Cameron W

Yesenia A

Zack H