The Witches of Westgate Tea
Sat. Oct 19, 2019 at 2:30pm PDT
Get Tickets
Details
Comments
Event Description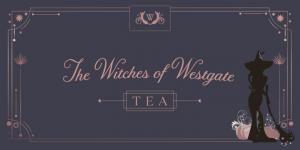 The Witches of Westgate Tea
It's time to celebrate witching season with a deliciously magical afternoon at the Westgate Hotel, hocus pocus guaranteed. Come dressed in your most bewitching costume and we'll serve our renowned afternoon tea complete with house-made pastries, savory tea sandwiches, gourmet teas, and a host of treats with a distinctly wicked twist. Stay on for our best-dressed witch contest and witch cackling competition.
$69 Adults (all inclusive)
$40 Children ages 4-12 (all inclusive)
Complimentary ages 3 & under
Tickets required.
SATURDAY, OCTOBER 19
2:30 PM - 5:00 PM
Join the Conversation
Follow the event with #westgatehotel