THE TRANSFORMATION
Fri. Mar 8, 2024 at 1:00pm - Sun. Mar 10, 2024 at 9:00pm EDT
90 days away
Price: $2,495.00
All Ages
Get Tickets
Details
Comments
Event Stats
90 days away
Price: $2,495.00
All Ages
Event Description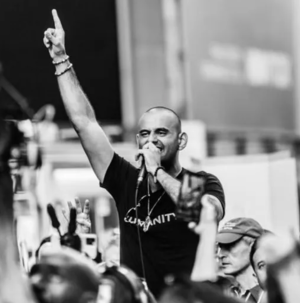 IMAGINE...
Imagine waking up one day, and being the person you've always dreamed of becoming.
During this immersive event, you'll learn how a productive and expansive shift in perspective will create an ABUNDANT life - in every area!


Your greatest transformation awaits. The question is, are you ready to claim it?
3 NIGHTS. 2 DAYS. 1 BREAKTHROUGH.
That's all it takes.
Join Jason Shurka in Orlando, FL this upcoming March for an incredible immersive experience that will change your life forever.
March 8-10, 2024 | Orlando, FL

DAY 1 - CONNECTION: 1PM - 9PM
Day of arrival! Check in, settle in and enjoy a grounding sound meditation. From here we'll get to know each other and our new soul family over a nourishing dinner where you will be able to meet Jason Shurka and enjoy a powerful and activating speech that will set the tone for THE TRANSFORMATION.
DAY 2 - DIVING DEEP: 8AM - 8PM
This is the day where we understand our realities and how it all works. You'll learn how to map your mind's program, face your triggers, identify your limiting beliefs, and overcome what's holding you back from TRUE FREEDOM.
DAY 3 - BREAKING FREE: 8AM - 9PM
The last day! You'll learn the art of alchemy, how to turn darkness into light, how to become the conscious director of your life with action steps and direct formulas that can be applied to your daily life. This is the day where you truly break into a LIBERATED and TRANSFORMED life.
Contact our Customer Support team if you have any issues or questions checking out: contact@unifyd.com
ONE SEAT AT THE TRANSFORMATION SEMINAR
EXCLUSIVE WELCOME PACKAGE
LIFETIME ACCESS TO ALL RECORDINGS AT THE EVENT
HIGH QUALITY, NOURISHING MEALS & WATER
5-YEAR MEMBERSHIP TO UNIFYD TV (VALUE OF $1,000 USD!)
EE-SYSTEM TRANSMISSION THROUGHOUT THE ENTIRE EVENT (VALUE OF $1,500 USD!)
SIGNED COPY OF JASON'S UPCOMING BOOK (NOT YET RELEASED) "ACCESSING AWARENESS"
AND...
ONE LUCKY PERSON WILL BE GOING HOME WITH AN EE-QUBE! VALUE OF $14,995 USD!