The Liar
Multiple Dates & Times
Get Tickets
Details
Comments
Event Description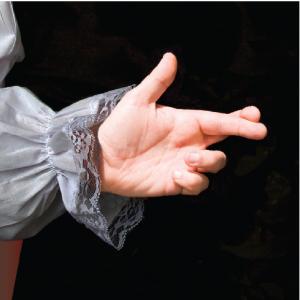 The Liar by Daid Ives, adapted from the comedy by Pierre Corneille
July 13-30, 2017, Henry Heymann Theatre, Oakland
Pittsburgh Premiere directed by Andrew Paul
Paris, 1643. Dorante, a charming young man newly arrived in the capital and in search of a bride, has a little problem with the truth. Even when it serves no discernible purpose, he compulsively and ceaselessly – er, how shall we say it? Makes false statements? Proffers unsubstantiated assertions? Presents alternative facts?
Through a series of misunderstandings and breathtakingly intricate lies springs one of the Western world's greatest comedies, a sparkling urban romance as fresh as the day Pierre Corneille wrote it, brilliantly adapted for today by All In the Timing's David Ives.
$20 tickets for persons age 25 and under available at the door one hour before the show. Must show ID with proof of age at the time of purchase.
A family pak is also available for 2 adults and 2 youth under 18 for $99. When you go in to purchase your tickets, just choose "Family Pak".