The FOMO Factory
Multiple Dates & Times
Get Tickets
Details
Comments
Event Description
**UPCOMING EVENTS**
Cosplay Night: 11/14
Dog Day: 11/18
Thankfully Proud: 11/21
Student Night: 11/25
Grandparents day (free entry for over 65s): 11/30
FOMO Factory comes to the Houston Galleria October 18 for a limited time!
Leave the real world behind and take a journey through childhood nostalgia in this multi-sensory immersive pop up inspired by the iconic moments of youth! Visit 17 rooms from the playground to the prom filled with sights, scents, tastes and interaction.
Limited time only: Oct 18 - Dec 31
Location: The Galleria, 5085 Westheimer Road
Pricing: Monday - Wednesday $23 for adults, $18 for kids
Thursday - Sunday $28 for adults, $21 for kids
Hours: Mon Weds, Thurs, Fri, Sat 10am to 9pm, Sun 11am - 7pm
Adults only hours Wed and Thurs from 7 - 9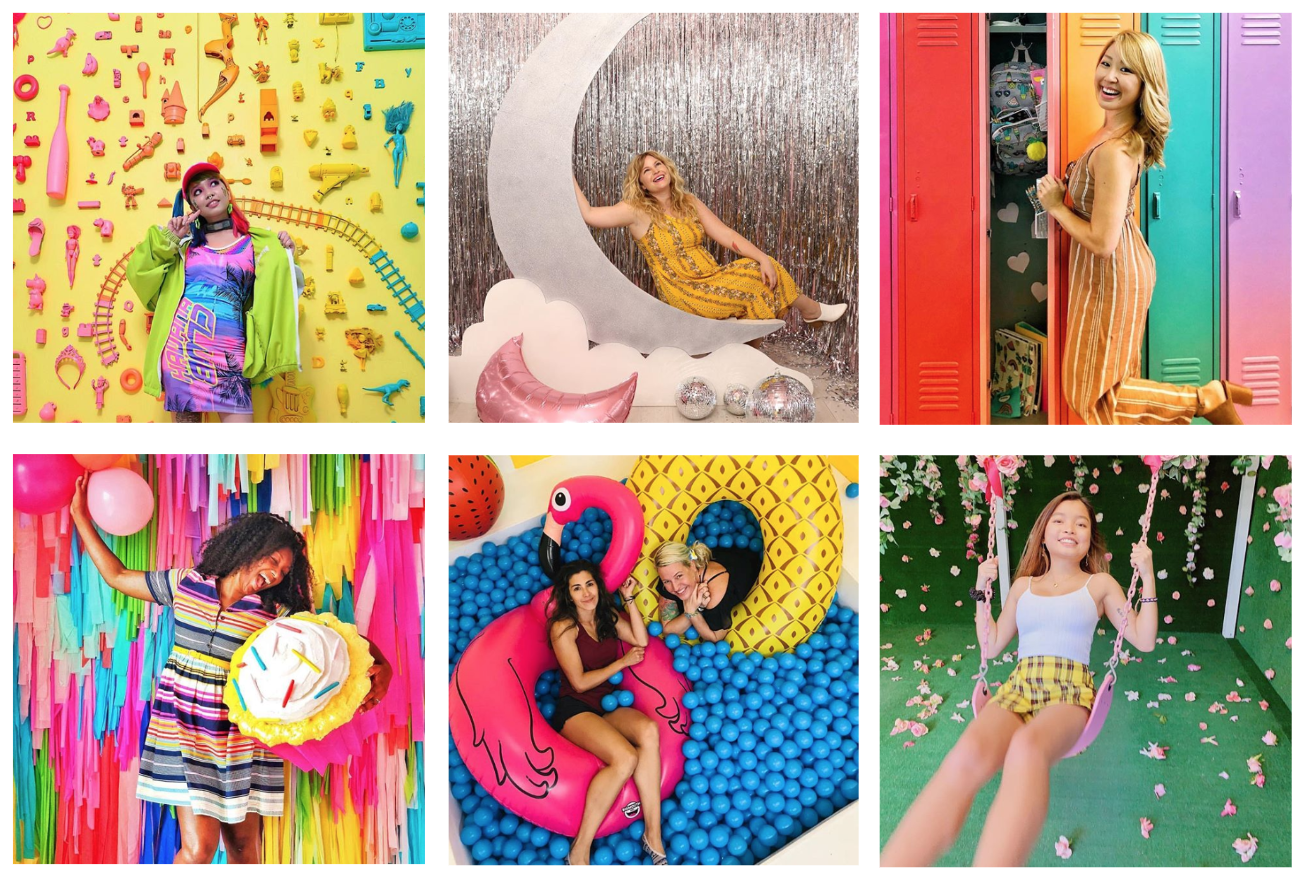 Visitors will shake off their worries and take on a new silly nickname before entering 17 art spaces themed around the highlight moments of being a kid. Hop aboard the rainbow seesaw on the Playground, jump into the ball pool, climb into the giant sand castle, or draw on the walls of a room-sized coloring book. The FOMO Factory is the immersive sensation that has drawn guests including singer Billie Eilish and press in Forbes Magazine, and is now bringing its candy colored world to Houston for a limited time.
To learn more, visit thefomofactory.com or follow us on Instagram!


Tickets allow entrance for 90 minutes into The FOMO Factory.


Children under 3 are free and do not require a ticket


All guests under the age of 16 must be accompanied by an adult.


Tickets are non-transferable and non-refundable and tickets purchased through third parties will not be accepted.


Ticket holder must arrive within 15 minutes of their ticketed time, or tickets will not be honored.


For additional questions on parking, pet policy, what items are allowed and more vist our FAQ page
For additional questions, reach us at (713) 338-9833 or via our contact form
COMMON QUESTIONS
The FOMO Factory's building and bathrooms are handicapped accessible, although some installations may involve stairs or climbing.
Strollers are not allowed in the experience, however secure strolling parking is provided free of charge.
Join the Conversation
Follow the event with #fomofactory