20th Annual Pittsburgh StepTrek
Thu. Oct 1, 2020 at 8:00am - Wed. Oct 7, 2020 at 8:00pm EDT
$10.00 - $100.00
All Ages
Event Stats
$10.00 - $100.00
All Ages
Event Description
In our 20th year of the Pittsburgh StepTrek, the South Side Slopes Neighborhood Association intends to support our community and region with an outdoor, family friendly, socially distanced, and safe event that will help people to get out and explore our neighborhood. We understand the implications of our current situation with the pandemic and financial fallout that has accompanied it. Our intent is to produce an enjoyable experience in our neighborhood, while keeping our distance from each other.
We are preparing to implement several changes to ensure the safety of all attendees for the 2020 event. We have eliminated all gathering areas, including the StepTrek Marketplace, that typically consists of event check-in, live entertainment and sponsor displays and we will also eliminate the water stops and acoustic musicians along the routes.
The pay-what-you-can registration includes access to the digital maps and route narratives that will be distributed electronically. This will allow you to walk the routes at any time from October 1-7.
Friends of StepTrek
To celebrate our 20th Anniversary, we invite you to support the South Side Slopes Neighborhood Association as a "Friend of StepTrek." To thank you for your support you will receive access to the 2020 digital route maps, recognition on the SSSNA website, a 2020 StepTrek t-shirt and a Limited Edition 20th Anniversary hooded sweatshirt (shirts will ship in early October).
Pittsburgh StepTrek Historic Route Series
Throughout the last 19 years we have varied our StepTrek routes to allow for exploration of all the areas of our neighborhood and steps. In our 20th year, we are releasing a variety of these historic routes throughout the summer. Information on our Historic Route Series can be found on the South Side Slopes Neighborhood Association Facebook Page or our website.
Presented by
Event Sponsors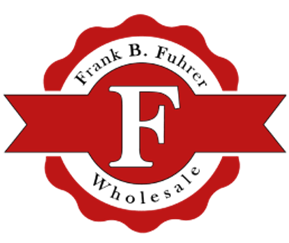 Friends of StepTrek

Joe Balaban
Maggie Buck
Cynthia Cooley
Kristin Diehl
Karen Dixon
Lee Ann Draud
Hannah Grace
Jennifer Grantz
Betsy Gunther
Laura Harwin
Sarah Hazlett
Zachary Hoenes
Cara Jette
JonRobert Johnson
Jay Keenan
Cheryl Kleiman
The Kripps
Anne Latsko
Judi Lettrich
Dawn Lorincy
Josh Lyons
Casey Mahaven
Maria Mangano
Molly McElrath
Erin Morey
Mary Olup
Brian Oswald
Brad Palmisiano
Jessica Queck
Kristi Rogers
Deborah Rambeau
Kristin Raup
Jack Rearick
Susan Romanowski
Barbara Rudiak
Lucia Sanchez
Sarah Shea
Adrian Smith
Peggy Sullivan
Stephen Vargo
Joyce Wilbur
Join the Conversation
Follow the event with #StepTrek