Sound Opinions featuring The Mountain Goats
Thu. May 16, 2019 at 3:00pm CDT
Event Description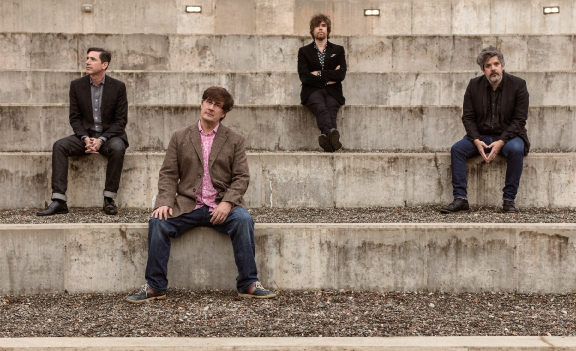 Spend an afternoon with The Mountain Goats as they join Jim DeRogatis & Greg Kot for a LIVE taping of Sound Opinions at Thalia Hall!
The Mountain Goats just released their 19th album, In League With Dragons, a collection of songs at least partially inspired by Dungeons and Dragons. Their song "This Year" was recently featured in the Oscar-nominated documentary Minding The Gap and was prescribed on a "Rock Doctors" segment of Sound Opinions.
John Darnielle, the only consistent member over the band's 28 year history, has a top-notch band joining him on this tour: longtime bassist Peter Hughes, Superchunk drummer Jon Wurster and multi-instrumentalist Matt Douglas. A restless creator, Darnielle has also received acclaim in recent years for his novels Wolf In White Van and Universal Harvester.
Join us for a beer and some free music from The Mountain Goats. It's all happening on Thursday, May 16th at Thalia Hall in Chicago. And it's FREE!! The recording will run from approximately 3:00 – 4:00 p.m. Please be there promptly at 2:45 p.m. to secure your spot.
PLEASE NOTE:
-This is a 21 and over event.
-The event is free but you NEED a ticket for entry.
-A TICKET DOESN'T GUARANTEE YOU ENTRANCE. Space will be given on a first come, first served basis. Please arrive promptly to make sure you get in.
-No late entries. The doors will close at 3:00.
Questions: interact@soundopinions.org

Sponsor