Salt City Horror Fest 2020
Sat. Apr 18, 2020 at 10:30am EDT
16 + W/ ID Under W/ Adult
51 days away
$30.00 - $55.00
16 + W/ ID Under W/ Adult
Event Stats
51 days away
$30.00 - $55.00
16 + W/ ID Under W/ Adult
Event Description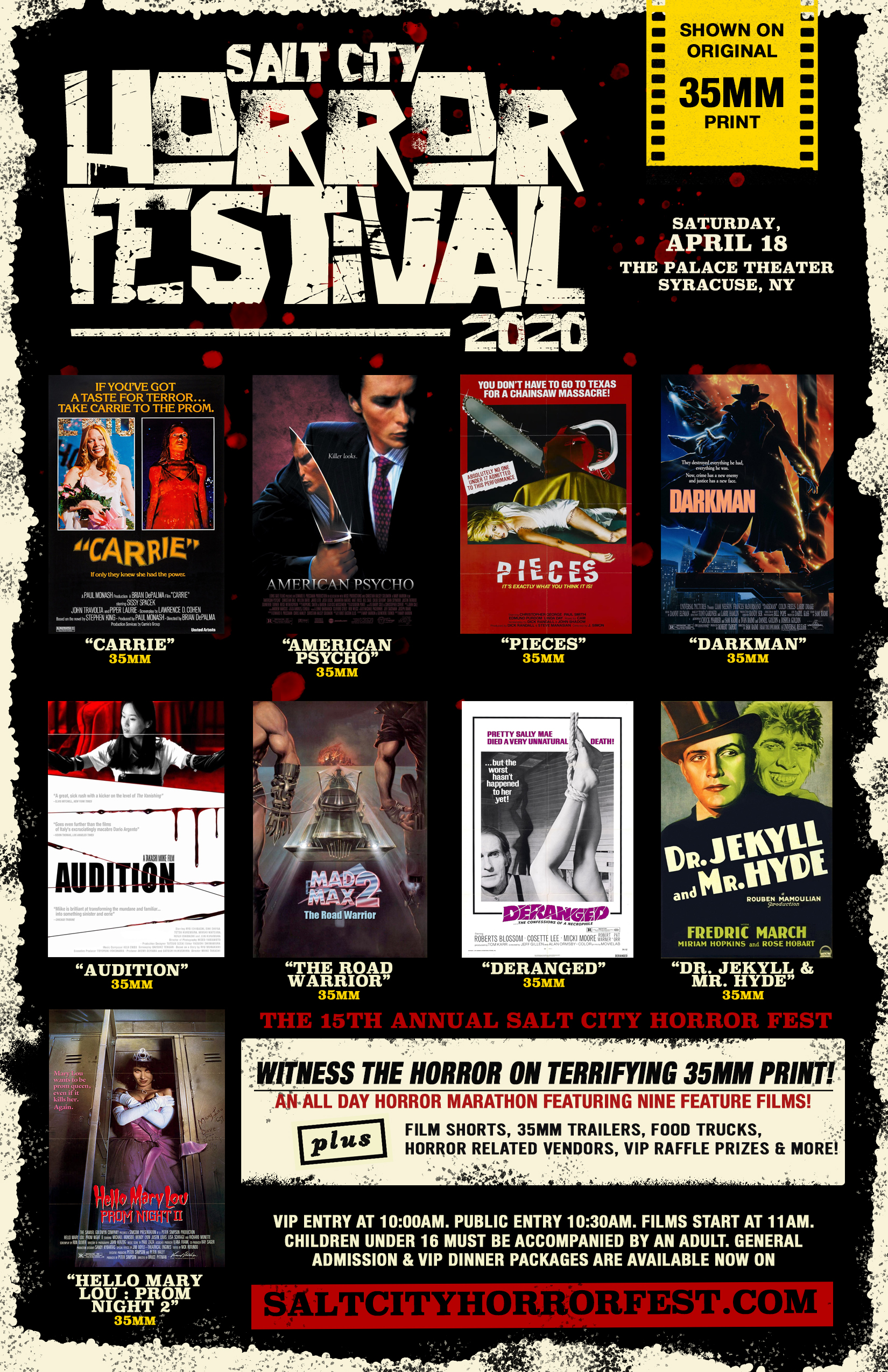 Horror vendors, food trucks and the Palace's bar and concessions will be available to patrons throughout the day.
FILM LINEUP :
(all screened on 35MM print)
CARRIE
AMERICAN PSYCHO
DARKMAN
THE ROAD WARRIOR : MAD MAX 2
AUDITION
DR. JEKYLL & MR. HYDE (original aspect ratio screening from 1931)
HELLO MARY LOU : PROM NIGHT II
DERANGED
PIECES
The film schedule will be posted at a later date. Join the discussion on our
Facebook event page
View Everyone
Who's Going?

Adam W

Chris M

John B

Delores N

scott g