Rusko
Sat. Oct 2, 2021 at 9:00pm EDT
Event Description
Hello, world: Rusko kindly requests that you wake the fuck up. The Leeds-born DJ/producer who ascended with the original U.K. dubstep movement -- and gave it one of its first and most enduring anthems, a bolt of foul-mouthed rave lightening called "Cockney Thug" -- is here to tell you that music is not about labels and dance is no fad. And to prove it, he proudly presents "SONGS": His gutsy, freewheeling, brilliant second album. "The sound of my early releases was very dub-influenced, and just good, fun, bouncy vibes," he says. "The majority of dubstep at the moment I think is aggressive, and I don't like angry music; I don't want to be angry in a club. So I wanted to make something really happy, but still heavy." "Happy and heavy" is a proper way to describe the vibe that has carried Rusko from the first moments of dubstep's life to the biggest stages in the world; from a single, seminal bass wobble to a swath of sounds that can't be capped in a few simple syllables. He might be one of the guys who started it all -- but he's sure as hell not going to leave it at that. A staple of the global electronic underground, Rusko has packed nightclubs, concert venues and festivals across the world, and not only dance-dedicated ones: From Electric Daisy Carnival and Ultra Music Festival, to Coachella and Lollapalooza; from Germany's Melt! to Australia's Good Vibrations. He created the majority of "O.M.G.!," his hard-hitting debut artist album, on the road, cutting tracks by day, and testing them on living, breathing dance floors by night. But for the follow-up, he wanted to try a different strategy. "From January to late September 2011, I didn't make a single track," he says. "I spent all that time touring around the world, building up a massive swell of ideas inside me." With the long tour done, the artist took two months completely off and ensconced himself in a tiny one-room studio in California's Hollywood Hills, with no phone reception and spotty-at-best Internet access. The hermit style paid off. "I made all 14 songs in 8 weeks," he says. "I didn't try any out like before; I just stayed in the same headspace and vibe, and made the whole album in one go. You can really tell: Compared to 'O.M.G.!,' it sounds like one crazy Technicolor song!" There is indeed a rowdy kind of sprightliness throughout "SONGS," which sets a wizard's box of dance music charms to some of its most misunderstood: cracking, smacking breakbeats, and reverberant, sonic-boom bass. The rave piano vamp of first single "Somebody to Love," the accelerated classic house of "Pressure," the head-nodding reggae of "Skanker," the epically trancey sweep of "Opium" and "Thunder," even "Dirty Sexy," a tongue-y but not so cheeky nugget of American-style R&B: They all express a different part of what makes Rusko pogo like a punk while he spins, and carry the energy and soul of his inimitable, genre-be-damned style. Back in 2007 -- when "dubstep" was an idea known to a critical few -- Rusko and DJ/producer Caspa lit the spark with a dubstep-dedicated mix for London nightclub Fabric's influential compilation series Fabriclive. Rusko's "Cockney Thug" was the centerpiece, evangelizing the bass "wobble" that's since set the world on fire -- a seminal moment that the Guardian UK called one of the 50 key events in dance music history. The young artist released a slew of singles and EPs, including the "Babylon" series, which shows his transition from happier rave to heavier dub. Remix commissions came in droves: Rusko has put his buoyant spin on over 20 tracks, including Kid Cudi's "Day 'N' Night," Lady Gaga's "Alejandro," and Kid Sister's "Pro Nails." He also produced the majority of "Maya," M.I.A's third and highest-charting studio album. In 2010, Rusko's "Cali Anthem" becoming the first dubstep tune to be listed on US radio, and "O.M.G.!" was released on Mad Decent/Downtown. Containing tracks like the raucous "Woo Boost" and elegantly aggressive anthem "Hold On" (featuring Amber Coffman from The Dirty Projectors), it cemented the young artist as one of the leaders of the new dance movement. Rusko is touring internationally behind "SONGS," and preparing to release an EP with a similarly ingenious group of rule-breakers: American hip-hop outfit Cypress Hill. So world, if you're awake, now hear this: Rusko is here to roll the beats, and dance music will never be the same.
Supported By:
Emorfik
Emorfik describes himself as a DJ and music producer.  He comes from a very musical family that includes those playing everything from the ukulele to the piano.  He has multiple influences coming from his Hawaiian roots, rock, metal and jazz music.  His first encounter with EDM was listening to Skrillex's song "Scary Monsters and Nice Spirits".  It only took a short time for him to convince his parents to let him go to his first rave.  It was then that he realized that this is what he wanted to do with the rest of his life. Through listening and experience, he began to find his passion with the heavier sides of EDM like Dubstep and Riddim.
His first time performing in front of a crowd was when he was 13 years old at a local venue called The Westcott Theatre in Syracuse, NY.   Over the next few years, many shows and multiple controllers later, he was given a small inheritance. He had a choice; a car or a controller of his dreams.  Needless to say, the controller is still in his studio to this day.  He has evolved into an integral part of the local EDM scene and has opened for acts such as Rusko, Subtronics, Blunts n' Blondes, Protohype, Dubloadz, Riot 10, Midnight Tyrannosaurus and many more.  
Horton
Local bass heavyweight, HORTON, is known for his earthshattering sound. His unique style blends filthy dubstep and hard trap with melodic elements. This DJ/Producer is no stranger to the Westcott stage; opening for a number of big names such as Midnight Tyrannosaurus, Trampa, Riot Ten, and Kennedy Jones. A Corning, NY native, HORTON is carving out his own corner in bass music; drawing influence from artists like TrollPhace, Flosstradamus and Skism. Entering his 6th year of playing shows, HORTON is ready to break necks this fall. So pop an Advil and crack a cold one, cause Saturday is for the boys.
Red Squad
It is no secret that Red Squad brings the heat by combining eclectic taste in music from the motherland and the heavy North American bass. With over 10 years of experience in the industry Red Squad has proven time and time that the drum-and-bass is here to stay. During his late career as a performer, Red Squad has shared the stage with heavy hitters like Diezelboy, Pegboard Nerds, 12th Planet, Bear Grillz and Riot Ten to name a few.
Squeejii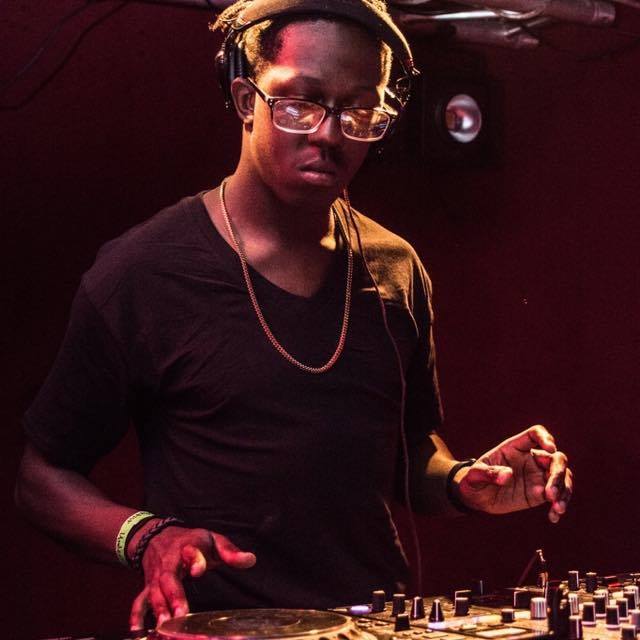 Born and raised in upstate NY, DJ, Producer, Streamer and content creator Squeejii, whom represents Alienfam Blacklist in rochester, seeks to bring an energetic and fun performance as he perfects his craft in the entertainment industry. Squeejii has opened and playes support for well known artists such as Blunts n' Blondes, Virtual riot, CHMST and many more. 
His passion and devotion to his work goes unmatched, he values nothing more than seeing the enjoyment of who ever he's around".