Rocky Laporte
Sat. Apr 20, 2019 at 7:00pm MDT
Price: 25.95 CAD $
16 and Over
Get Tickets
Details
Comments
Event Stats
Price: 25.95 CAD $
16 and Over
Event Description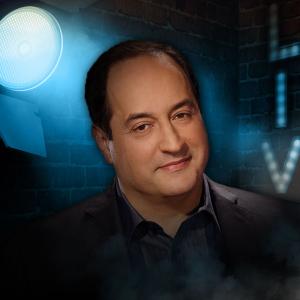 Rocky LaPorte's appeal comes from his everyman, streetwise style of comedy. Delivering laughs in his trademark Brooklyn accent, he has become one of the most sought after comedians in the country, and he just recently appeared on on the season 8 of NBC's Last Comic Standing! Rocky received 5th place out of 10 contestants.
A former Chicago truck driver and dock worker, Rocky has accumulated a slew of performances throughout his career, including being a featured comic on Showtime's The Godfathers of Comedy, a special starring five of America's most hilarious Italian-American comics. On the big screen, he has been seen in two Tim Allen movies – Crazy on the Outside and The Shaggy Dog.
Other Perfomers:
MC: Shawn Gramiak - Tours across Canada
Feature: Michael Lynch - Getting to Know Me
Join the Conversation
Follow the event with #DrinkDineLaugh
View Everyone
Who's Going?

Catherine H

Walk U

Curtis B

Samantha B

Walk U