Event Description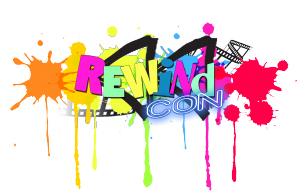 Click on the "i" icon to see what each ticket level includes.
DISCLOSURE :
By purchasing tickets or packages from REWind Con you agree to the following terms and conditions:
1. All purchases are final. No refunds will be honored. Please ensure that you have made adequate preparations to attend. Non-attendance is a forfeiture of event and refunds will NOT be honored.
2. Any lost tickets or badges will not be replaced by us. .
3. No refunds will be given for the cancellation of a celebrity guest. Please note that all guests are contractually confirmed before they are announced, however they are subject to cancellations due to work obligations which may occur and conflict with the dates of the convention. This is a rare situation however, in the event that it happens, we have to make sure the show goes on with the remaining guests. All purchases are final. No refunds will be honored.
5. In the unlikely event of guest cancellation, any "Guest Specific" tickets (such as photo op or autograph tickets for that specific guest) will be fully refunded within 30 business days of cancellation or transferred for another guest photo op/autograph at attendee's request. No refunds will be honored for the event ticket purchase.
6. In the unlikely event that the convention is cancelled for any reason, full refunds will be issued within 90 business days of cancellation. Or, if preferred, credit will be given for a future convention. If the convention is postponed, all ticket purchases will be honored at the later date. No refunds will be given if event is postponed.
7. Rewind Convention, LLC will protect its rights in the event of fraudulent credit or debit chargebacks or Paypal claims which are an attempt to force a refund outside of the refund details described within these policies. Any patron who files a chargeback or Paypal claim in such an attempt will face legal recourse by Rewind Convention LLC for the remuneration of funds lost including the amount in question plus any other expenditures made by the company in the attempt to recover said losses including but not limited to airfare, hotel and transportation, attorney and legal filing fees. By purchasing tickets to the event, you are agreeing not to take this fraudulent action