Red Button Dilemma w/Pretty In Plaid
Sat. Sep 30, 2023 at 8:00pm EDT
Price: $10.00
21 and Over
Get Tickets
Details
Comments
Event Stats
Price: $10.00
21 and Over
Event Description
The Cave presents
Red Button Dilemma w/Pretty In Plaid
Saturday, September 30, 2023 8pm, Doors 7pm $10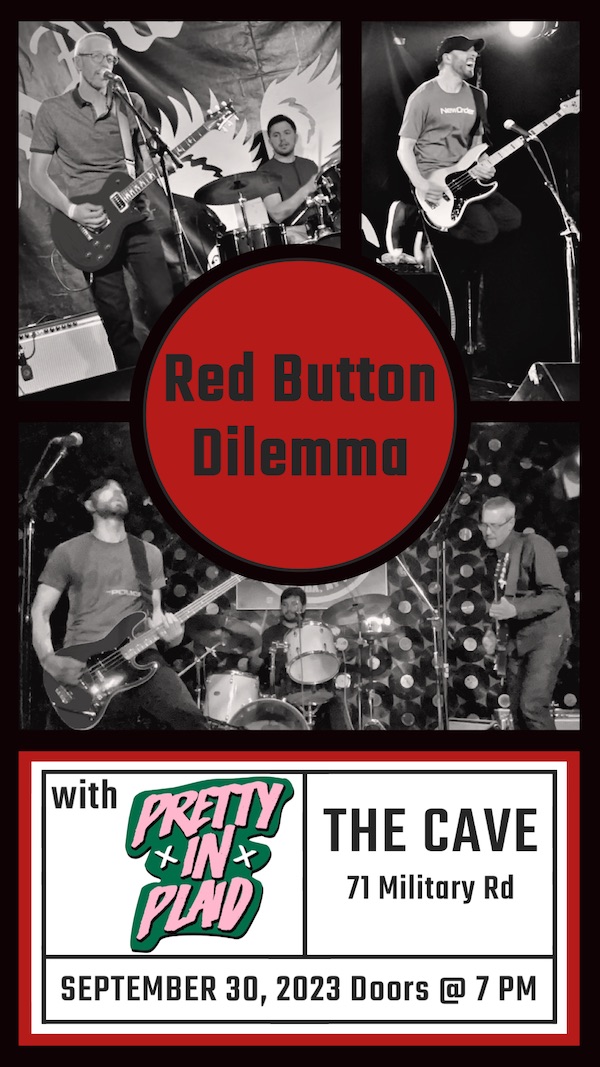 Pretty In Plaid : 8 or 8:15PM to 9/9:15PM
Red Button Dilemma : 9:30PM to 10:30-10:45
$10 Tickets
Red Button Dilemma Bio :
3-Piece original band from Buffalo NY, influenced by Alt-Rock, New Wave and Shoegaze.  Atmospheric guitar, driving bass and calculated drums accompany a dark lyrical journey.
Pretty In Plaid
A combination of players who enjoy creating modern pop punk music that is simple and catchy and fun. Influences include bands such as The Menzingers and Alkaline Trio.