Rachel Smythe Book Signing (Stamping)
Thu. Oct 12, 2023 - Sun. Oct 15, 2023
Event Description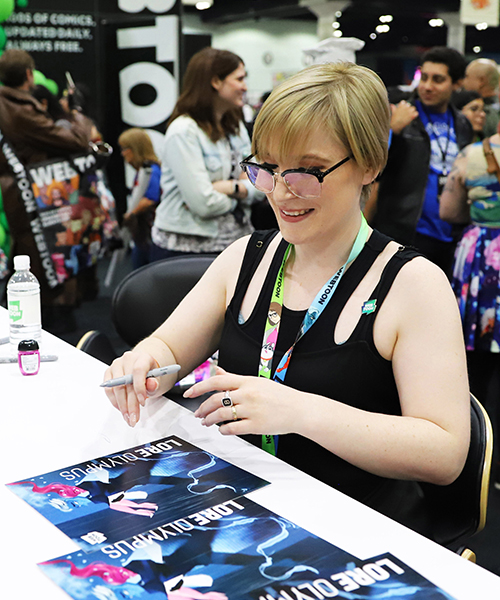 Rachel Smythe, author of the Lore Olympus series, will be making her first-ever New York City appearance at New York Comic Con, October 12-15! Rachel will be stamping books each day with a personally-designed Hades stamp unique to NYCC. These signings are ticketed events. Tickets will only be available via this ticketing page.
Each ticket includes one copy of the standard hardcover edition of Lore Olympus Vol. 5, which attendees will be able to pick up in room 1A-01 at the time of their scheduled signing. The cost of the ticket is the cost of the book, plus tax, and a small service fee. Ticket holders may get up to five books stamped.
Please note that there will be no photos (posed or candid). You must have an NYCC Badge to attend, and there is a limit of one non-transferrable ticket to one scheduled signing only.
* Please note: Rachel's signature is part of the stamp. She will only be stamping books and will not be hand-signing
© 2023 Reed Exhibitions
Join the Conversation
Follow the event with #NYCC