Preliminary Round #1
Fri. Jun 22, 2018 8:00pm - 9:00pm PDT
Event Description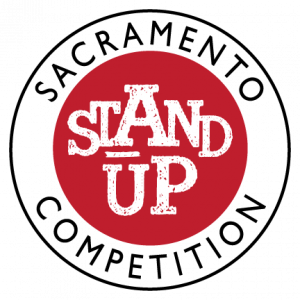 Preliminary Round #1
Friday, June 22, 2018
8pm | Stand-Up | $12
Online sales for this event have ended. A limited number of tickets are available at the door.
Preliminary Round #1 of the 2018 Sacramento Stand-Up Competition. Comedians do five minutes of material as part of the competition. The six comedians with the best scores from any of the preliminary rounds move on to the finals on Saturday, June 23, at 10PM. Hosted by Diana Hong.
Performers: Yaseen Alhaidari, Michael Alvarenga, Chelsea Bearce, Evelyn Eerie Diamond, Sean Hamrin, Connor Martin, Braden Murphy, Kristee Ono, Jon Lehre, Benton Harshaw
Want a deal? Get a Friday night pass for $25 and see every show on the Friday, June 22 lineup. Want an even BETTER deal? See every show on the entire schedule, both Friday AND Saturday, with an all-access weekend pass for just $40!
Tickets and passes may also be purchased at the event venue.
Join the Conversation
Follow the event with #saccomedyspot