Peter Asher Musical Memoir of the 60's & Beyond
Wed. Jan 8, 2020 at 7:00pm EST
Price: $30.00
21 and Over
Event Stats
Price: $30.00
21 and Over
Event Description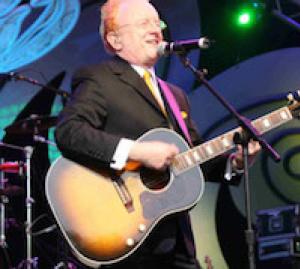 Sportsmen's Tavern
326 Amherst St.
Buffalo NY 14207
716-874-7734
Peter Asher
"Musical Memoir of the 60's & Beyond"
Wed. 1/8 @ 7 pm, 5 pm doors
$30
VIP tickets & details TBA
After Peter & Gordon disbanded in 1968, Asher took charge of the A&R department at the Beatles' Apple Records label, where he signed a then-unknown James Taylor and agreed to produce the singer-songwriter's debut solo album. The album was not a success, but Asher was so convinced that Taylor held great potential that he resigned his post at Apple to move to the United States and work as Taylor's manager. He also produced a number of Taylor's recordings from 1970 to 1985, including Sweet Baby James, Mud Slide Slim and the Blue Horizon, JT and Flag.
In 1969, Asher was asked by George Harrison to look up an American band called Raven while he was in New York City (The Longest Cocktail Party, p. 119). He offered Raven an Apple Records recording contract in the kitchen of Steve Paul's Scene but the group turned it down and instead signed with Columbia Records.[6]
Coming to see the show from out of town? Please visit our friends at the Adams Mark Hotel.
Please call 716-845-5100 to get a special Sportsmen's Tavern Rate for Concert Series Ticket Holders.
Or try the Best Western on Delaware Avenue
http://book.bestwestern.com/bestwestern/US/NY/Buffalo-hotels/BEST-WESTERN-On-The-Avenue/Hotel-Overview.do?propertyCode=33035&cm_mmc=PTI-_-local-_-feed-_-33035
716-886-8333
Please Note that the artists have a 3 hour window to complete the show. This does not meant the performance will be 3 hours in length.
ALL SALES FINAL
REFUNDS ISSUED AT DISCRETION OF VENUE LESS SERVICE FEES
View Everyone
Who's Going?

Cheryl A T

William O

Richard B

William R

Richard S