Paul Myrehaug
Fri. Jul 9, 2021 at 9:45pm PDT
21 days away
Price: 24.00 CAD $
19 and Over
Get Tickets
Details
Comments
Event Stats
21 days away
Price: 24.00 CAD $
19 and Over
Event Description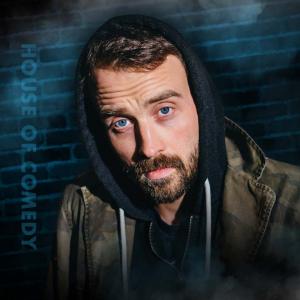 Credits:



Just for Laughs




The Comedy Network




Comedy Now



Supporting Acts:
(2 menu item min per-person in the showroom)
Canadian born and currently pastured in Europe, Paul Myrehaug is a multi-award winning stand-up comedian and mediocre actor.
Early in his career Paul, (or "lead piano" as he is known to his childhood hockey coaches) placed runner-up in the prestigious Seattle International Comedy Competition, a finalist in the Boston Comedy Competition and then went on winning the 2007 "Great Canadian Laugh Off" as seen on The Comedy Network.  
Paul went on to make appearances on, "Comedy Now! Hour Special" - CTV and The Comedy Network, "Uten Grenser" Comedy Special - Comedy Central Scandinavia, "Just for Laughs" - The Comedy Network and CBC, "Altitude Comedy Festival" - United Kingdom, "The Debaters" – CBC's, "Halifax Comedy Festival" – CBC's, "Canadian Comedy Shorts" - The Comedy Network, "CMT Star" - CMT Television. Paul also entertained the Armed Forces in: Afghanistan, Iraq, Kuwait, Kosovo, United Kingdom, and a Battleship off the coast of Italy.
Today, Paul is part of the "Snowed in Comedy Tour" that stretches coast to coast in 60 Canadian cities starting in Prince Rupert B.C. every January and ending in St. John's Newfoundland in May.  
He then spends the rest of the year based in Europe where he's the tour support act for the ever popular Ed Byrne on his UK hit shows "Spoiler Alert" and "If I'm Honest".  
Paul Myrehaug has nearly 20 years of stand up comedy experience. Over a dozen televised appearances and over 40 different countries toured around the globe.
Join the Conversation
Follow the event with #DrinkDineLaugh