Old Sea Brigade
Sat. Nov 12, 2022 at 8:30pm EST
Price: 16.50 CAD $
19 and Over
Event Stats
Price: 16.50 CAD $
19 and Over
Event Description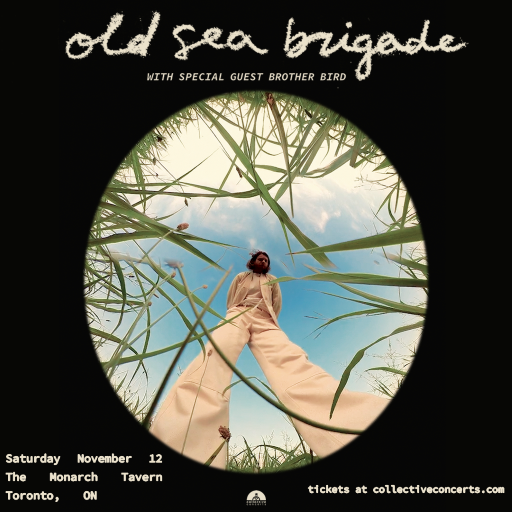 Support: Brother Bird
Ben Cramer describes 5 AM Paradise, his vivid and moving third album as Old Sea Brigade, as a coming-of-age record: ten songs that balance youthful abandon with maturity and restraint, full of imaginative flourishes, evocative textures, and graceful melodies that lend magnitude to mundane moments. 
Cramer first introduced Old Sea Brigade with his debut EP Love Brought Weight followed by his 2019 debut album, Ode To A Friend. He toured with artists like Julien Baker, Joseph, Lewis Watson, and Luke Sital-Singh, developing an undeniable chemistry with Luke that carried over to the studio on the collaborative All the Ways You Sing in the Dark EP. At the same time, Cramer was establishing himself as a sought-after producer to artists from around the world who stopped by his Nashville home studio, including Australians Angie McMahon and Lawson Hull, London's John Joseph Brill, Montreal's The Franklin Electric, and rising talent from his local community like Braison Cyrus and Paul McDonald. His 2021 sophomore album, Motivational Speaking, was called "some of the best quarantine art" (Consequence) and "sharply written and infectiously propulsive." (Uncut)
5 AM Paradise builds on those successes, as he revels in new sounds and ideas and explores the textures of everyday life in songs that make space for doubt and worry alongside joy and pleasure. He leaves his songs unresolved—posing more questions than he answers—so that they reveal more and more of themselves each time you hear them.
Join the Conversation
Follow the event with #collectiveconcerts