North By North/Forever Unknown/Hydrone/The Esteems
Sat. Apr 30, 2022 at 8:00pm EDT
Event Description
Join Natalie's Grandview for a night filled with Rock and Roll by four amazing artists - North By North (Chicago) with Columbus local acts Forever Unknown, Hydrone, & The Esteems! Call to make a reservation in our dining room and eat dinner before the show (614) 436-2625!
North by North
Formed in 2012, North by North is the rock & roll dream of two weirdos from Chicago. Their music has been forged through years of teen angst, twenty-something alienation, sleeping in vans and living on a stage. Anchored by syrupy hooks, roaring guitar and bombastic drums, North by North produces a huge sound that has captivated thousands of people over hundreds of performances and festivals across three countries.
Since 2016, Nate Girard (guitar, vocals) and Kendra Blank (drums) have performed at over 800 shows throughout the US, Canada and UK.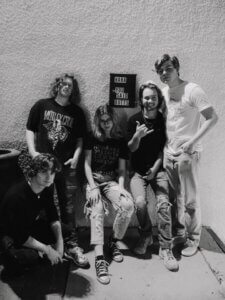 Forever Unknown
Forever Unknown is the garage band that you wish lived next door to you. These Columbus natives brew a perfect blend of gritty sweet songs that are guaranteed to bring up heady memories of first loves and last heartbreaks. Micah pens lyrics are deeply personal yet instantly relatable, and layers them with a driving wall of sound that soaks into your bones.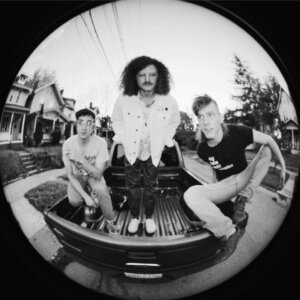 Hydrone
Columbus, Ohio's Hydrone delivers a frenetic electric shock fuzz storm of "psychotic garage rock" and released their first proper album, Death Perception, via Clean Demon Records in October, 202 Fuzz wizards Mario Malachi (guitar/vocals), Peter Brown (bass/vocals), and Brian Baker (drums) comprise this swollen, glorified rhythm section of a band (all three members are primarily drummers) with a sonic assault on unexpecting ears. The band promises a slew of home-recording tapes and a follow-up album is not far behind.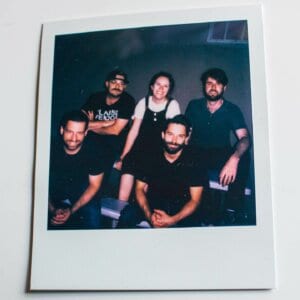 The Esteems
The Esteems are creating punchy indie rock out of Columbus, Ohio. Amplifying the tight songwriting of Jessie Roman, The Esteems boasts a field of sound to fill rooms with catchy rhythm and infectious energy. Talk to your doctor about The Esteems.