milajki Style FactOH!ry Gothenburg
Multiple Dates & Times
Get Tickets
Details
Comments
Event Description
PREPARE FOR AN EXTRAOH!RDINARY EXPERIENCE
milajki Style FactOH!ry is an interactive event and pop up POH!rtal featuring multi-sensOH!ry installations in videOH! & photOH! friendly selfie scenariOH!s to have fun in together with friends and family while stepping up your SOH!cial media game. In our interactive arcade pOH!rtal you can also play dress-up, treasure hunt, and win rare AccessOH!ry cOH!llectibles in limited edition and one of a kind.
TICKETS OH!PEN FOR SALE! Limited time-slots so don't miss out! *Children 2 years and younger don't need a ticket. There is no age minimum. However children under the age of 12 must be accompanied by an adult.
LIMITED SPECIAL DEAL!



OH! Early Bird Ticket - 199 SEK ($19)




OH! Early Bird 2 for 1 Ticket - 299 SEK ($29)



REGULAR PRICE



NOH! Basic Ticket - 299 SEK ($29)



LOOKING FOR A FIELDTRIP TO REMEMBER?



OH! GROUP TICKET

- *

11-20 people can visit milajki Style FactOH!ry for a discounted price 199 SEK / 19 USD per ticket (regular price 299 SEK / 29 USD) Note: We will follow up with you to confirm your group details after your reservation is booked.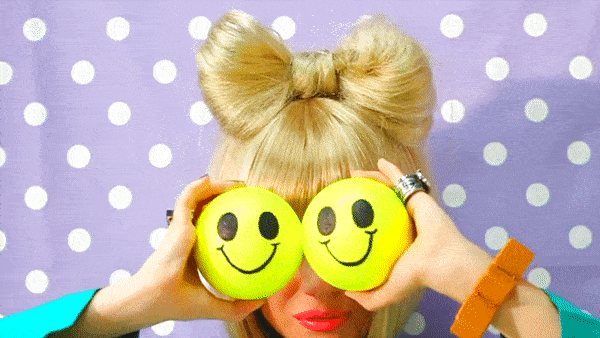 The crazy colOH!rful DOH!main experience features over 17 multi-sensOH!rial installatiOH!ns in videOH! and photOH! friendly selfie scenariOH!s.
milajki Style FactOH!ry is not you basic event exhibit—everything we touch together with our visitors turns into magic! Our dedicated Style FactOH!ry Guides are at your service to help with styling assistance for striking that perfect POH!se.
Don't worry we only admit a set number of visitors at each time-slot (maximum 20 people), so our installations can be enjOH!yed safely at your own pace. Most visitors spend an hour to journey through the experience.
Unleash your creative superpOH!wer and become a happy herOH!ine by claiming a fairytale ending:
​RIDE FAST AND FREELY WITH RAINBOH!W UNICOH!RNS | SWIM WITH VAPOH!R WAVE DISCOH! MERMAIDS | FLY HIGH WITH STARSTRUCK CYBOH!RG ALIENS | DANCE WILDLY WITH GLITTER GLOH!W GYPSIES | MAKE MAGIC WITH PASTEL VOODOH! WITCHES
​Our missiOH!n for you is to make bOH!ld statements and to spread happiness. We wish to spark the imaginatiOH!n through a mind-blOH!wing experience in OH!dd storytellingOH! unleashing creative superpOH!wers into a new wOH!rldview fighting bOH!redom and gloom...
Always be your unicOH! selfie and prOH!mote good vibes OH!nly.
milajki is an acrOH!nym:​
MAGIC | IMAGINATIOH!N | LOH!VE | ABUNDANCE | JOH!Y | KARMA | ILLUMINATIOH!N
OPEN HOURS
Monday-Sunday: 10:00am-10pm. Please arrive 15-20 minutes in advance for registration check-inn.
TERMS
Your ticket is valid only on the date of the ticket. Bring a valid photo ID. There are no refunds on purchased tickets.There is no age minimum. However children under the age of 12 must be accompanied by an adult with a ticket. We do not accept tickets bought from a 3rd party vendor not affiliated with milajki.com and showclix. Ticket date exchanges are possible in your account dashboard. For questions regarding your tickets, please email us for support
hello@milajki.com
or call +46702078342 All content taken by the milajki Style FactOH!ry experience of its visitors is the property of milajki StorytellingOH! All captured content of the milajki Style FactOH!ry posted publicly, by outside persons, is released to milajki StorytellingOH! for public use.
PLEASE NOTE!
In light of current situation of the pandemic covid-19 we are taking all necessary precautions to ensure the safety and health of our visitors! We provide deep cleanings of each scenariOH! in between every group session, sanitizing stations, and also regulated group sizes with no more then 20 people in each time slot. If you purchased tickets in advance but become ill please stay hOH!me. We will honor your ticket exchange to a date when you have recovered.
Join the Conversation
Follow the event with #milajki