milajki Style FactOH!ry Gothenburg
Multiple Dates & Times
Get Tickets
Details
Comments
Event Description
TICKETS OH!PEN FOR SALE!
Limited time-slots so don't miss out! In our entrance hall and HolOH! I Scream Bar you will check-in about 15 minutes before your designated timeslot. Here you will find yummy treats such as unicOH!rn & Mermaid I Screams, Freakshakes, Cotton Candy, and Beverages.
*All admissions include one hour of dedicated fun and access to styling wardrOH!be of unique accessOH!ries such as discOH! mermaid glitter kimonOH!s, OH!MG princess tulle skirts, GOH! crazy tops, and cOH!achella rhinestOH!ne festival hats.
ONE ADMISSION


NOH! Basic Ticket - 299 SEK ($29) One Admission


LOOKING FOR A FIELDTRIP TO REMEMBER? - GROUP ADMISSION 11-20 PEOPLE



GOH! GROUP TICKET

- *

11-20 people can visit milajki Style FactOH!ry for a discounted price 199 SEK /

$

19 per ticket (regular price 299 SEK /

$

29) We are available to host Birthday Parties or Corporate Events in groups of 11-20 guests. We can accommodate special requests in yummy treats and beverages such as unicorn and mermaid icecreams, cotton candy, and freakshakes. Note: We will follow up with you to confirm your group details after your reservation is booked.


WANT TO LEVEL UP THE EXPERIENCE? - VIP ADMISSION


SO!H VIP TICKET - 499 SEK (

$

49) Get unlimited access to VOODOH! VIP KAWAII Changing Rooms and wardrobe with extra styling treats. A dedicated and personal Style Guide is at your service during your stay to help you with your outfits and set up for pictures. We can also accommodate any special requests, including sweets and beverages such as unicorn icecreams, cotton candy, soda-pops, bubble-waffles, and freak shakes. Note: We will follow up with you to confirm your details after your reservation is booked. Includes One Admission.


'
PREPARE FOR AN EXTRAOH!RDINARY EXPERIENCE
milajki Style FactOH!ry is an interactive event and pop up POH!rtal featuring multi-sensOH!ry installations in videOH! & photOH! friendly selfie scenariOH!s to have fun in together with friends and family while stepping up your SOH!cial media game. In our interactive arcade pOH!rtal you can also play dress-up, treasure hunt, and win rare AccessOH!ry cOH!llectibles in limited edition and one of a kind.
NOTE: *We ask all of our visitors to be mindful and respectful when borrowing our exclusive Style FactOH!ry AccessOH!ries. Our wardrOH!be has rare cOH!llectibles and hand made items such as one of a kinds. Most items are available for you to purchase online and made uniquely on demand by us. Therefor kids do need the help of a responsible adult. *There is no age minimum, however, children under the age of 12 must be accompanied by an adult with a ticket (children 2 years and younger don't need a ticket.) Style Guides are available in the Pop Up POH!rtal but will have limited possibility to assist every person individually. We recommend bringing a friend or family member along for an amazing time together exploring the arcade while taking pictures and posting videOH!s on Tik Tok and Instagram to be part of our treasure hunt to win accessOH!ries. Or you can simply upgrade to the VIP Ticket which includes a personal and dedicated Style Guide at your undivided service and attention.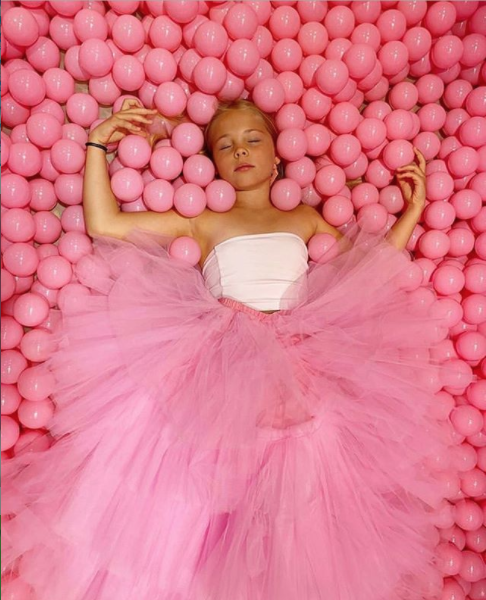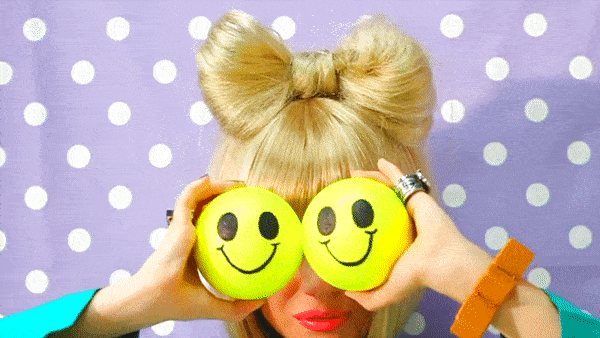 The crazy colOH!rful DOH!main experience features over 17 multi-sensOH!rial installatiOH!ns in videOH! and photOH! friendly selfie scenariOH!s.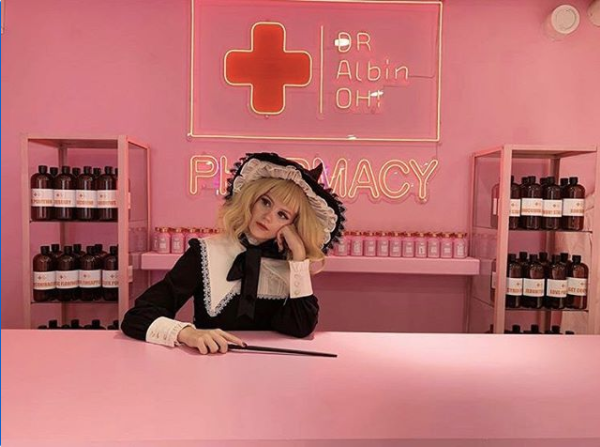 milajki Style FactOH!ry is not you basic event exhibit—everything we touch together with our visitors turns into magic! Our dedicated Style FactOH!ry Guides are at your service to help with styling assistance for striking that perfect POH!se.
Don't worry we only admit a set number of visitors at each time-slot (maximum 20 people), so our installations can be enjOH!yed safely at your own pace. Most visitors spend an hour to journey through the experience.
Unleash your creative superpOH!wer and become a happy herOH!ine by claiming a fairytale ending:
​RIDE FAST AND FREELY WITH RAINBOH!W UNICOH!RNS | SWIM WITH VAPOH!R WAVE DISCOH! MERMAIDS | FLY HIGH WITH STARSTRUCK CYBOH!RG ALIENS | DANCE WILDLY WITH GLITTER GLOH!W GYPSIES | MAKE MAGIC WITH PASTEL VOODOH! WITCHES
​Our missiOH!n for you is to make bOH!ld statements and to spread happiness. We wish to spark the imaginatiOH!n through a mind-blOH!wing experience in OH!dd storytellingOH! unleashing creative superpOH!wers into a new wOH!rldview fighting bOH!redom and gloom...
Always be your unicOH! selfie and prOH!mote good vibes OH!nly.
milajki is an acrOH!nym:​
MAGIC | IMAGINATIOH!N | LOH!VE | ABUNDANCE | JOH!Y | KARMA | ILLUMINATIOH!N
OPEN HOURS
Monday-Sunday: 10:00am-10pm. Please arrive 15-20 minutes in advance for registration check-inn.
TERMS
Your ticket is valid only on the date of the ticket. Bring a valid photo ID. There are no refunds on purchased tickets.There is no age minimum. However children under the age of 12 must be accompanied by an adult with a ticket. We do not accept tickets bought from a 3rd party vendor not affiliated with milajki.com and showclix. Ticket date exchanges are possible in your account dashboard. For questions regarding your tickets, please email us for support
hello@milajki.com
or call +46702078342 All content taken by the milajki Style FactOH!ry experience of its visitors is the property of milajki StorytellingOH! All captured content of the milajki Style FactOH!ry posted publicly, by outside persons, is released to milajki StorytellingOH! for public use.
PLEASE NOTE!
In light of current situation of the pandemic covid-19 we are taking all necessary precautions to ensure the safety and health of our visitors! We provide deep cleanings of each scenariOH! in between every group session, sanitizing stations, and also regulated group sizes with no more than 20 people in each time slot. If you purchased tickets in advance but become ill please stay hOH!me. We will honor your ticket exchange to a date when you have recovered.
Join the Conversation
Follow the event with #milajki