Matt Nathanson
Thu. Sep 29, 2022 at 7:30pm MDT
Get Tickets
Details
Comments
Event Description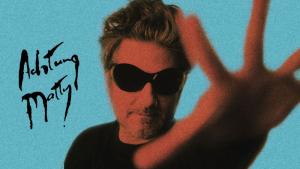 California-based singer/songwriter Matt Nathanson is best known for his earnest, introspective adult alternative songs, but he's also known to fans for live stage banter that borders on standup comedy. That wit is also evident in his lyrics, be they self-conscious, longing, or playful. He released a series of independent albums beginning with 1993's Please before making his major-label debut in 2003 with his fifth LP, Beneath These Fireworks. Though he quickly returned to independent status, the Hot 100 singles "Come on Get Higher" (2007), "Faster" (2011), and "Run" featuring Sugarland (2011) followed later, as he became a regular on the Billboard 200. After edging his acoustic-minded singer/songwriter pop toward glossier production with 2011's Modern Love, he reached a career-high number 16 in the U.S. with his eighth studio album, 2013's Last of the Great Pretenders.
A native of Massachusetts, Nathanson moved across the country to Los Angeles County in the early '90s to attend Pitzer College, where he studied literature. Released by Acrobat Records in 1993, his first album, Please, was recorded in the Van Nuys neighborhood of Los Angeles and consisted mostly of songs he had written during high school and college. He relocated to San Francisco shortly thereafter to focus on his music career. Also entirely acoustic, 1997's Ernst was his first album to be recorded in San Francisco. The following year's Not Colored Too Perfect was a collection of previously unreleased material recorded between 1995 and 1997, and with 1999's Still Waiting for Spring, Nathanson began to draw the interest of television music supervisors. Its track "Loud" was licensed for an episode of Dawson's Creek. Though originally intended as a full-length, Nathanson rushed out the Acrobat Records EP When Everything Meant Everything in 2002, due to his signing with Universal Records.
With a backing band that included Toad the Wet Sprocket's Glen Phillips and former Pearl Jam drummer Matt Chamberlain, Nathanson's major-label debut came in the form of 2003's Beneath These Fireworks. It was produced by Ron Aniello. Though it didn't spawn any hits, several songs from the album were licensed to TV shows including Scrubs and One Tree Hill. That same year, his cover of "Laid" by English band James was featured on the soundtrack to American Pie sequel American Wedding. Nathanson soon returned to independent status, and Acrobat issued his first live album, At the Point, in 2006.
Nathanson joined the Vanguard Records roster for what would become his mainstream breakthrough. Arriving in August of 2007, his sixth studio album, Some Mad Hope, included the single "Come on Get Higher." The song became his first Hot 100 single, peaking at number 59 in the U.S. and number 30 in Canada. The album also marked his Billboard 200 debut, reaching number 60. Working with the same producers, Marshall Altman and Mark Weinberg, Nathanson emerged with a slightly slicker sound on 2011's Modern Love. It contained two more hit singles, "Faster" and "Run." The latter featured country stars Sugarland. Nathanson spent part of 2012 on tour opening for Kelly Clarkson, and in 2013, his eighth LP, Last of the Great Pretenders, reached a career-high number 16 on the U.S. albums chart. He followed it with Show Me Your Fangs, which was issued by Vanguard in 2015. It also charted, landing at number 43 on the Billboard 200.
In June 2018, Nathanson re-emerged with Pyromattia, an EP consisting entirely of acoustic covers of Def Leppard. Released by Acrobat, it became a Top 30 independent album. A full-length, Sings His Sad Heart, followed that September and included the spotlight tracks "Used to Be" and "Mine."
Join the Conversation
Follow the event with #EgyptianTheatreBoise