MARVIN HUNTER & FRIENDS Bounce
Thu. Jun 8, 2023 at 7:00pm EDT
2 days away
$20.00 - $30.00
21 and Over
Event Stats
2 days away
$20.00 - $30.00
21 and Over
Event Description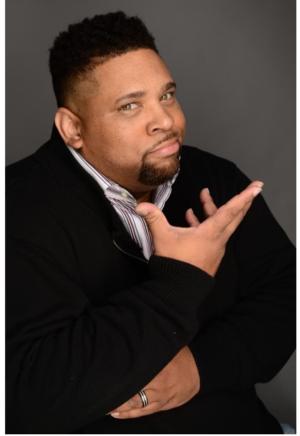 Marvin Hunter was a stand out on Bounce TV's Off The Chain. He has been a featured comedian on morning radio shows with Steve Harvey and Rickey Smiley plus he has toured with Mike Epps.
Marvin H. was born and reared in Vicksburg, MS, a city known as "The Red Carpet City of the South", where Southern Hospitality is still alive and well. An observant child and early opponent of political correctness, his young opinions were given freely to adults (and almost anyone else who would listen), but were mostly returned to him just as freely at the end of a belt. Butt whippings only strengthened his crusade to investigate and uncover foolishness wherever it resided. He became known for exposing any & all absurdities of family, friends, and the human experience…hence his lifelong motto,
"Don't Knock Foolishness…It's Nourishment for Funny."
Although not the class clown in high school, Marvin H. instead found a secret amusement in planting seeds of mischief into the impressionable minds of any would-be attention or thrill seeker within earshot. Being the silent catalyst of funny classroom disruptions always gave him a sense of accomplishment and purpose.
After high school he took this attitude along with him during a brief stay in college where after just a few months he was informed that his unique talents were no longer needed. He then made the decision to move on to the United States Navy where he served 20yrs, 9days, 8hrs, & too many minutes. He was a welder and catfish plate aficionado!
Marvin H. is indeed "The Onliest One Doing it Today" and is a bona-fide must see!
Join the Conversation
Follow the event with #atlantacomedytheater