Event Description
GEEK OUT IN THE HEART OF POP CULTURE

Join us December 2nd, 3rd & 4th at LA's ultimate destination for Comics, Gaming, Cosplay, Anime & Pop Culture!

SHOW HOURS:
Friday: 4:00 PM* - 9:00 PM
Saturday: 9:30 AM* - 7:00 PM
Sunday: 9:30 AM* - 5:00 PM
*VIP pass holders get 30 minutes early access each day

BUYING A TICKET FOR SOMEONE ELSE?
You can purchase a ticket for as many people as you'd like! However, if the person you purchase a ticket for is over the age of 16, you must transfer the ticket to them prior to arriving at the event. If the ticket is not transferred to them, their badge will not be valid. Instructions on how to transfer your ticket can be found here.

AUTOGRAPHS & PHOTO OPS
If you pre-purchase autographs and/or photo ops, bring the QR code in your confirmation e-mail directly to to the table or photo booth to redeem your purchase.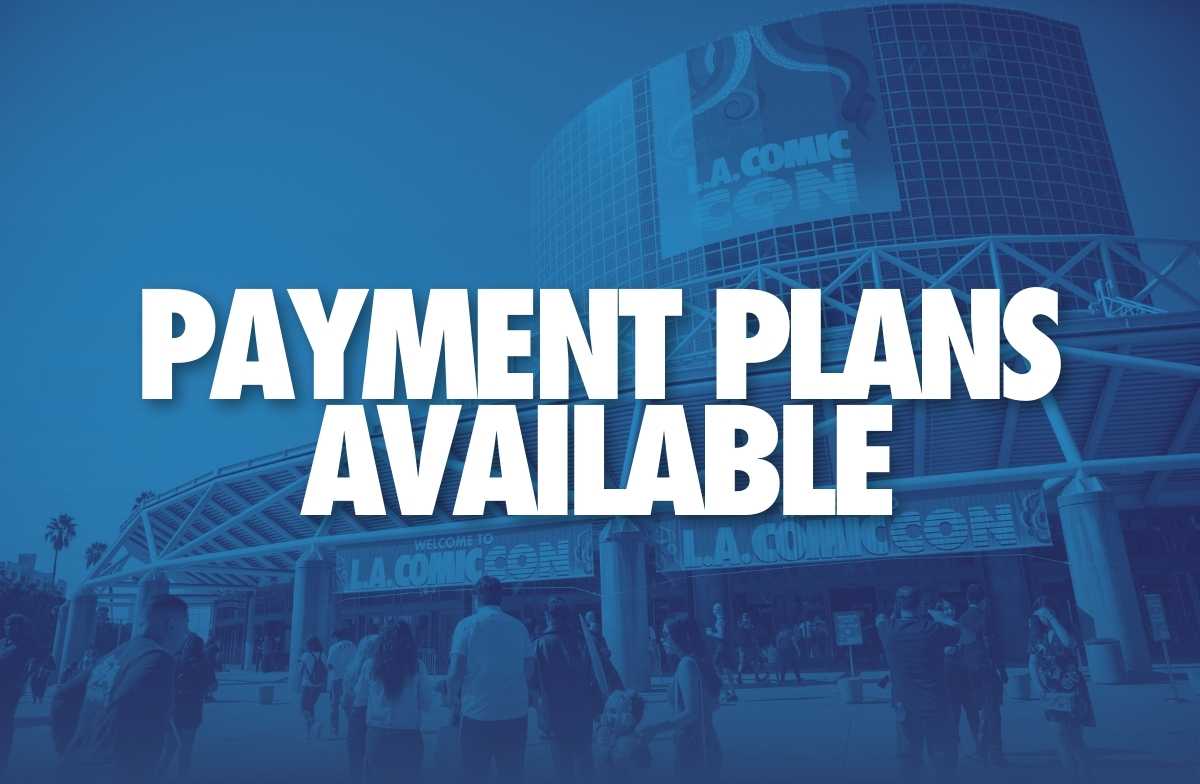 HEALTH & SAFETY
Your safety is our #1 priority. We've been working with the state and local health officials for over two years to implement safety protocols to provide you a safe and enjoyable experience. We'll announce our specific health guidelines closer to the show date, but we assure you that health protocols will be at or above the current rules and guidelines laid out by the city and county at the time of the event.

FREE COLLECTIBLE WITH ANY 1-DAY EARLY BIRD PASS 
Every 1-Day Early Bird Pass comes with a FREE Vampire in the Garden Promo Card (Valued at $9.99) courtesy of UCOLLEX & Vampire in the Garden. Instructions on how to redeem your free Promo Card will be in your ticket confirmation e-mail!




REFUND POLICY
Any tickets purchased for the 2022 Los Angeles Comic Con are subject to normal, non-refundable ticket provisions unless the event is postponed or rescheduled.


Join the Conversation
Follow the event with #ComicConLA