Jonny Lang
Thu. Sep 19, 2019 at 8:00pm EDT
Get Tickets
Details
Comments
Event Description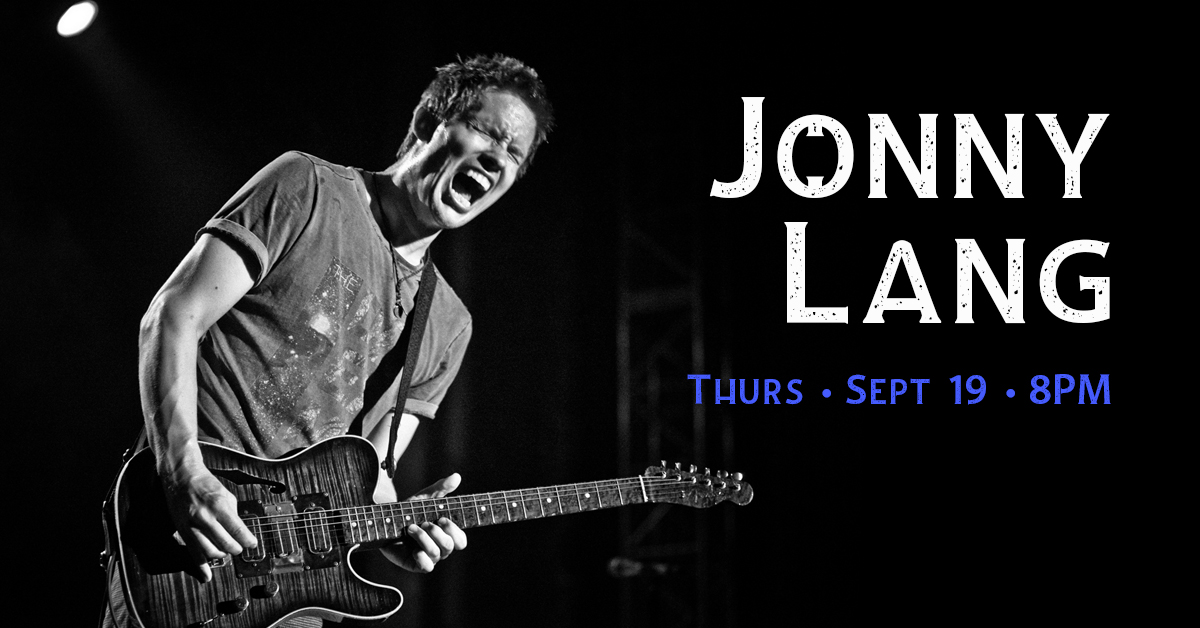 It is hard to believe that at 36 years old Jonny Lang has already had a successful career for two decades. It's easier to believe when you learn he released his first platinum record at 15—an age when many young people are just beginning to play music. Lie to Me revealed a talent that transcended the crop of blues prodigies floating around in the late Nineties. No flashy re-hasher of classic blues licks, even at that early age Lang was a full-blown artist with a style of his own.
What began as a bluesy sound, influenced by electric pioneers like Albert Collins, B. B. King, and Buddy Guy, evolved over his recordings into a modern R&B style closer to Stevie Wonder and contemporary gospel music. Lang's distinctive, blues-inflected licks appeared on every album, but became one element in a sea of passionately sung and tightly arranged songs.
Since the release of his debut album, Grammy Award winning Jonny Lang has built a reputation as one of the best live performers and guitarists of his generation. The path Lang has been on has brought him the opportunity to support or perform with some of the most respected legends in music. He has shared the stage with everyone from The Rolling Stones, B.B. King, Aerosmith and Buddy Guy, who he continues to tour with today.
Fans who discovered Jonny Lang through his searing instrumental work will revel in the huge guitar tones and go for broke solos on Signs, while those who have appreciated his growth as an honest and passionate songwriter will find that honesty and passion unabated. Though he long ago left blues purism behind, Lang has never abandoned its spirit of universal catharsis through the relating of personal trials. Signs reaffirms his commitment to the blues and the guitar without sacrificing the modern approach that has made him such a singular artist.
OPENER: Zane Carney
Zane Carney - dubbed "The Future Of Electric Guitar" by Huffington Post - is a Singer-Songwriter and GRAMMY® Nominated Guitarist, most known for his work with John Mayer, Avril LaVigne, Broadway's "Spider-Man: Turn Off The Dark" and LA Based Rock Band CARNEY. Zane has worked with countless icons including Bono and Edge of U2, David Foster, Justin Timberlake, and Don Was and has shared the stage with Keith Urban, Steven Tyler, Jackson Browne, Nicole Scherzinger, Stevie Wonder and many, many more.
Join the Conversation
Follow the event with #JonnyLang