Joshua Hedley and Lauren Morrow
Sat. Jun 10, 2023 at 8:00pm EDT
Price: $15.00
21 and Over
Get Tickets
Details
Comments
Event Stats
Price: $15.00
21 and Over
Event Description
Sportsmens presents
Joshua Hedley and Lauren Morrow
Saturday, June 10, 2023 8pm $15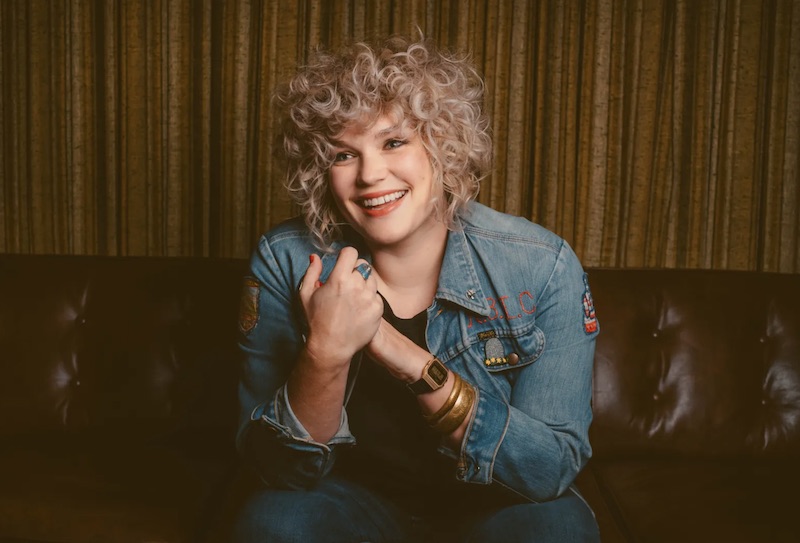 Joshua Hedley is "a singing professor of country & western," he declares on his raucous and
witty new album, Neon Blue. It might sound like a punchline, but it's not. An ace fiddle player, a
sharp guitarist, and a singer with a granite twang, he's devoted his entire life to the study of this
genre. Ask him about it and he'll explain: "When all my friends went off to college, I went to
Nashville. I was 19 years old playing honkytonks and getting an education." His 2018 debut, Mr.
Jukebox, showcased his deep knowledge of country's history, in particular the beery ballads of
the 1950s and '60s. His mentors were George Jones, Ray Price, and Glen Campbell, but his
most remarkable accomplishment was putting his own spin on their style.
Hedley has been a presence in Nashville for nearly twenty years, although you have to know
where to find him. You have to brave the tourists on Broadway, bypass the three-story bars
blasting Journey, and make your way to Robert's Western World, a time-capsule honkytonk from
a different era, an oasis in a town where twang is constantly being run down by pedal pubs.That
place informed the sound and style of Mr. Jukebox, which introduced him to a wider audience
beyond the city limits and established him as one of Nashville's most knowledgeable and
exciting artists.
After making Mr. Jukebox with a loose group of hell-raising friends, Hedley decided to record his
follow-up with professional session players—a Nashville tradition. Producers Skylar Wilson
(Justin Townes Earle, Lindi Ortega) and Jordan Lehning (Rodney Crowell) corralled an all-star
crew featuring some of the city's best players, who made Hedley step up his game. During the
process of co-writing and recording Neon Blue, the singing professor became the student,
learning lessons he'll apply to everything he does next.
Laura Morrow
"With her self-titled solo EP, Morrow has struck out on her own, debuting four songs that showcase her tender songwriting and inward-looking artistic vision." - Rolling Stone
"Lauren Morrow—known best as one-half of Nashville-by-way-of-Atlanta duo Whiskey Gentry—puts lyrical fire behind a classic country sound on her four-song solo debut." - Garden & Gun 
"As she starts a new era of her career, she needs something to advantageously represent herself that isn't The Whiskey Gentry, and this is what she accomplishes with these four songs. But most importantly, these four songs are really good." - Saving Country Music
.........................
After over a decade as the centerpiece of popular Americana band The Whiskey Gentry, Lauren Morrow packed her bags, her dogs, her cats, and husband and moved to Nashville to pursue a career as a solo artist and grow her craft as a songwriter and performer. Within months, she released her first solo EP to widespread critical acclaim and landed on many Best Of year ends lists from Rolling Stone to Garden & Gun, quickly launching her already budding career and sending it into hyperdrive. Over the next year, Morrow filmed an episode for PBS' Bluegrass Underground and toured the US playing festivals such as Pickathon and Bristol Rhythm & Roots to name a few. Morrow recently wrapped recording her first solo, full-length album at the legendary Nashville studio, Sound Emporium. Mixed by Vance Powell (Chris Stapleton, Jack White, Phish) and Jaquire King (Kings of Leon, Tom Waits, Shania Twain) set to release in 2023, Morrow's new album, People Talk, showcases her flawless vocals and intricate songwriting, but also her willingness to take risks — an edge that makes her stand out from the Nashville norm. Whether she's singing an alternative/indie rock banger, a classic-country crooner, or a traditional lovesick ballad, there's a unique impression she leaves that lingers and is unlike anything you've heard before.
Coming to see the show from out of town? Sportsmens guests receive 20% discount.
Holiday Inn Express & Suites Downtown
601 Main St
Buffalo NY 14203
All rooms are king suites with sofabed;   free hot breakfast buffet;  TGI Friday's in the hotel offers 20% discount to guests.
Special 20% off Holiday Inn Express
              & Suites Downtown Booking Link
Please Note that the artists have a 3 hour window to complete the show. This does not mean the performance will be 3 hours in length.
ALL SALES FINAL
REFUNDS ISSUED AT DISCRETION OF VENUE LESS SERVICE FEES