Jamboree 85th Anniversary Roadshow
Sat. Oct 27, 2018 at 7:00pm EDT
Get Tickets
Details
Comments
Event Description
Join us as we take the entire production unit of the World Famous Wheeling Jamboree on the road. Over 2 hours of Enjoyable Family Entertainment for ALL AGEs with Stars of the Jamboree. Country Legend Darnell Miller, Shana Smith, Steve Smith, Adam Calvert, and special Guests Wills Creek Bluegrass Band.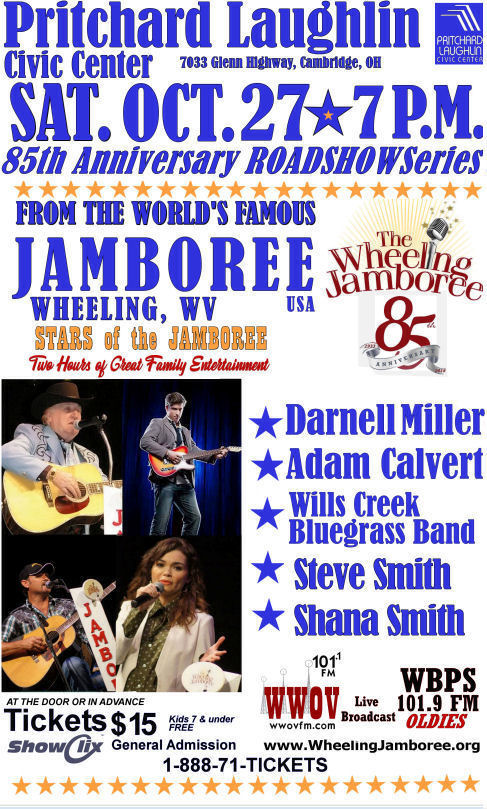 Join the Conversation
Follow the event with #jamboreeroadshow
View Everyone
Who's Going?

Kenneth W

Donna O

Holly W

Cathy M

Marvin S