Improv 1 (Wednesdays 7pm)
Wed. Nov 30, 2022 at 7:00pm EST
Price: $203.00
18 and Over
Event Stats
Price: $203.00
18 and Over
Event Description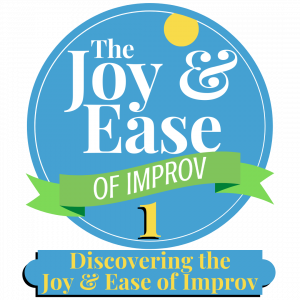 THE JOY & EASE OF IMPROV 1
DISCOVERING THE JOY & EASE OF IMPROV
WITH PAM VICTOR
WEDNESDAYS 7:00 - 8:30pm
Beginning November 30th
Click here to see all the details for this class!
Looking for Improv 1 on Wednesday at 5pm? Click here!
Vax & Mask Policy (Updated September 2022)
We ask that all students be vaccinated against COVID-19. You may be asked to show proof of a primary vaccine series on your first day of class. HVC uses a flexible mask policy. When you arrive, there will be a sign on the door displaying the current level: Masks Required, Masks Recommended, or Masks Respected.