30th Anniversary: Heavy Metal Parking Lot
Sat. Jun 4, 2016 at 8:00pm EDT
Get Tickets
Details
Comments
Event Description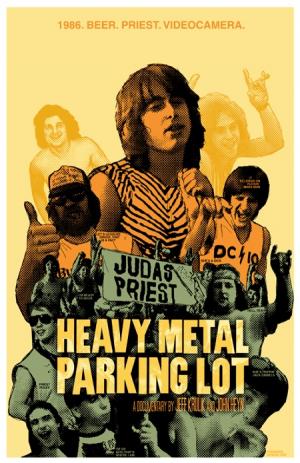 It's Pittsburgh's Official 30th Anniversary screening of HEAVY METAL PARKING LOT! Best dressed head banger gets a prize!
On May 31, 1986, Judas Priest fans were filmed in their natural environment, a concert arena parking lot in suburban Maryland. Thirty years later, Heavy Metal Parking Lot is considered among the greatest rock and roll documentaries ever recorded. Once only found via underground tape trading, Heavy Metal Parking Lot, launched a "parking lot genre" that continues to resonate today, including sequels, prequels, a cable tv series, and documentary films that were inspired by the 1986 original.
+ a screening of Heavy Metal Picnic, which focuses on the 1985 Full Moon Jamboree, a weekend field party bacchanal that took place at "The Farm," home to a cast of colorful characters who lived and partied alongside unamused neighbors in the McMansions of Potomac. The Full Moon Jamboree, an affair so raucous that it made the evening news, was the farm party to end al farm parties, and much of it was recorded using a home video camera and a stolen CBS News microphone swiped from the Reagan Inauguration earlier that year. Twenty-five years later, we revisit the scene and meet the people behind the party, as well as the musicians who performed there, including mid-Atlantic doom metal icons Asylum
View Everyone
Who's Going?

William L

Kristy M. L

Rachel F

Pam E

Gabriel C