Gary Ginsberg
Mon. Oct 11, 2021 at 8:00pm EDT
Get Tickets
Details
Comments
Event Description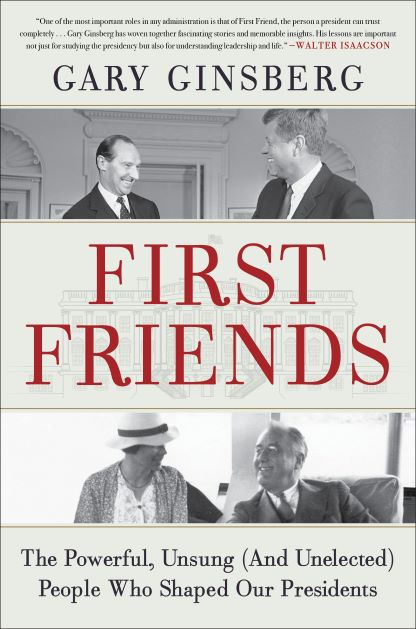 Gary Ginsberg
In-Person and virtually
Sponsored by Hyland Levin & Shapiro
First Friends: The Powerful Unsung (And Unelected) People Who Shaped Our Presidents
Ginsberg, a former Clinton aide, breaks new literary ground on Pennsylvania Avenue and provides fresh insights into the lives of those who held the most powerful political office in the world by looking at the friends on whom they relied. First Friends is an engaging, serendipitous look into the lives of Commanders-in-Chief and how their presidencies were shaped by those they held most dear. For example, when Harry Truman wavered on whether to recognize the state of Israel in 1948, his lifelong friend and former business partner, Eddie Jacobson, intervened at just the right moment with just the right words to steer the president's decision.

Note: If you are viewing this Virtually - YOU WILL RECEIVE THE ZOOM LINK 24 HOURS BEFORE THE PROGRAM AND AGAIN 1 HOUR BEFORE. This is a proprietary link that is unique to you and cannot be shared. If shared, you will not be able to access the program.