Florida Supercon 2023
Fri. Jun 30, 2023 at 10:00am - Sun. Jul 2, 2023 at 5:00pm EDT
$17.00 - $352.00
All Ages
Event Stats
$17.00 - $352.00
All Ages
Event Description
Party all weekend with friends and fellow fans at Florida Supercon! Supercon brings your favorite celebrities, unique exhibitors, incredible comic artists, anime voice actors, gaming, and more under one roof in sunny South Beach! From a Show Floor packed with top exhibitors, creators and autograph sessions, to panels, halls of gaming and manga galore— anyone at any age can find something to geek-out about at Supercon. The fun doesn't end when the Show Floor closes, we know how to keep the party going with even more panels, gaming, parties, and After Dark events! Epic memories and awesome friendships await you at Florida Supercon, the show created just for you.
Who needs a ticket?
All fans 6-years-old and up need a ticket to enter Florida Supercon. Kids 6-12 or their parents must purchase a Florida Supercon Kids ticket to attend Florida Supercon. Kids tickets are only valid for children ages 6-12. Please prepare to show proof of age onsite. For those 13 and over, purchase of an adult ticket is required. Please be prepared to show proof of age onsite. Please note: all minors under the age of 16 must be accompanied by a parent and/or guardian.
Show Floor Hours:
Friday, June 30: 10:00 AM – 7:00 PM
Saturday, July 1: 10:00 AM – 7:00 PM
Sunday, July 2: 10:00 AM – 5:00 PM
Ticket Mailing Deadline
If you're purchasing your ticket(s) on or before 11:59 PM ET on April 23, 2023, your ticket(s) will be mailed via USPS to the address you enter. International orders will have the option to mail their tickets or pick them up at Will Call. If you order 5 or more tickets, please note that Priority Shipping will be automatically added to your order to ensure delivery. After April 23, 2023, we will not be able to make edits to your mailing address. Please note that tickets will not begin to mail until the beginning of June 2023. If you purchase your ticket after the ticket mailing deadline, you will have to wait in line at Will Call to pick up your tickets. If you are purchasing your ticket after April 23, 2023 at 11:59 PM (ET) please bring your printed confirmation to the Florida Supercon Will Call counters at Registration to pick up your official ticket to Florida Supercon 2023. Otherwise your tickets will be sent to your address.
Health & Safety: We've taken proactive steps and implemented guidelines and requirements based on current CDC Guidelines, local public health guidance and the input of our venue partners to help support a safe and comfortable experience. Our team is constantly reviewing the Florida Supercon requirements. Please check our Health & Safety guideline page for the most up-to-date information.
Official Florida Supercon Show Store
Look your best at the show when you're decked out in Official Florida Supercon exclusives from our Official Show Store! Order new Florida Supercon 2023 merch before the ticket mailing deadline (April 23, 2023) and get your merch delivered with your tickets so you can wear your geeky goods to the show. Merchandise ordered after the ticket mailing deadline will be picked up onsite. Order past FSC merch online now at TheHaul.com.
Ticket Activation
Once you receive your ticket, either in the mail or at Will Call, activation is required prior to entering the Supercon. You can activate your tickets at Supercon23.com/Activate.
Other Important Info
There is a limit of 10 tickets per order of each ticket type. Florida Supercon tickets are non-refundable and non-transferable. If we determine that you are ordering under different names, multiple e-mail or multiple mailing addresses to order over the set limits, all of your orders will be cancelled immediately. Any and all scalpers that are identified will have their order(s) cancelled and ticket(s) voided. Prices above do not include state and local taxes. Taxes will be added to your ticket purchase during checkout.
Prices above do not include state and local taxes. Taxes will be added to your ticket purchase during checkout. Please click here for full terms and conditions including our anti-harassment policy. Please click here for our safety & security policy.
Health & Safety: With the evolving nature of the COVID-19 situation, a lot is changing quickly. We are constantly looking at the published guidance from federal, state and local health authorities and government and trying to make decisions that can accommodate all of our customers and promote a safe gathering. We are continuing to assess our health and safety policies for the event in light of changing state/local and venue requirements. Visit our Health & Safety page for the most up-to-date info.
And now a word from our legal team...
Reed Exhibitions and our Reed Exhibitions affiliates would like to keep you informed about related events and services. If you do not wish to receive such information, please click here to update your preferences.
Our Matchmaking service will provide you with personalized recommendations based on your preferences and interests. You can opt-out of providing your information to derive personalized matches and instead receive recommendations based on our most popular results. Learn more about matchmaking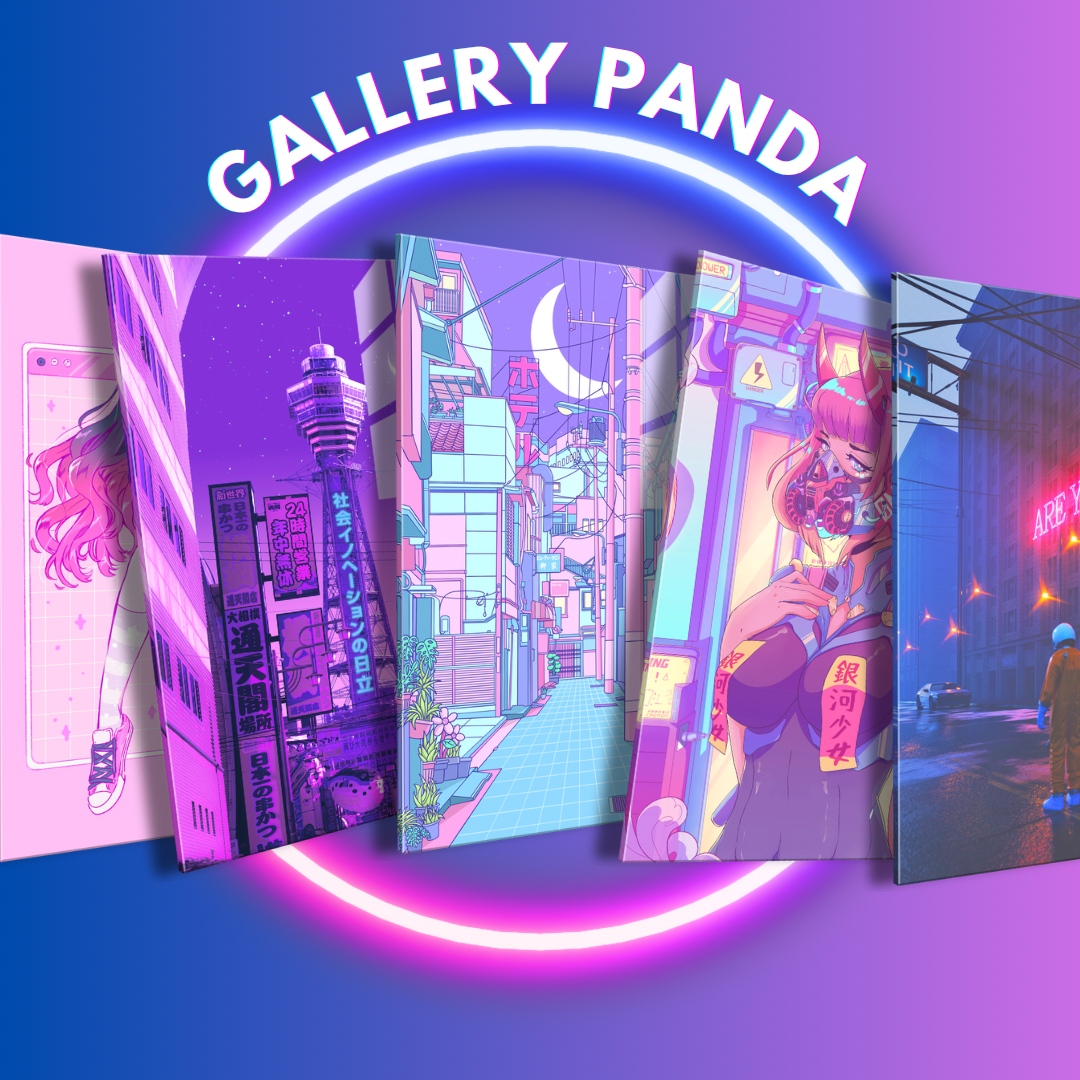 Gallery Panda (@gallerypandaofficial) is a unique acrylic wall art vendor based out of Austin, TX. They specialize in vibrant anime, comic, and abstract designs by working with independent artists from around the world. We can't wait for you to experience their designs in person at our convention!
Privacy; Privacy Policy  Your Privacy Choices 
© 2023 Reed Exhibitions
Join the Conversation
Follow the event with #Supercon