Fiddler On The Roof Jr.
Multiple Dates & Times
Get Tickets
Details
Comments
Event Description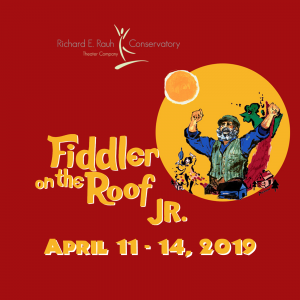 Set in the little village of Anatevka, the story centers on Tevye, a poor dairyman, and his five daughters. With the help of a colorful and tight-knit Jewish community, Tevye tries to marry off his daughters and instill in them a sense of tradition.
Fiddler on the Roof Jr. is a special presentation by the preteens of the Richard E. Rauh Conservatory and fully produced by the professional artists of Pittsburgh Musical Theater.
Join the Conversation
Follow the event with #PMTFiddler