Florida in the Civil War? Believe it! FHC Speaker
Sun. Jan 13, 2019 at 2:00pm EST
Event Description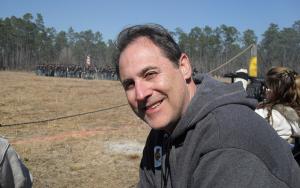 The Lightner Museum and the Florida Humanities Council are thrilled to welcome The Palm Beach Post reporter Eliot Kleinberg as part of the Florida Humanities Speaker Series. Mr. Kleinberg will discuss how Florida played a far more strategic role in the Civil War than most history books let on. While Florida might be the most "northern" southern state now, it was the the third to secede, and very significant during the war. Learn about Florida's role in the blockade, its critical battles, the tragedy of its governor, and the veterans who founded many Florida cities, and how some people are still fighting the war. As well, find out why the war is the reason Florida has 21 million people!
Mr. Kleinberg, born in South Florida, has spent nearly four decades as a reporter, including more than a quarter-century at The Palm Beach Post, featuring his weekly local history column, "Post Time".
This event will be held in the City of St. Augustine's Alcazar Room, in the Lightner Courtyard, beginning at 2:00 pm. Space will be limited. The Alcazar Room is handicap accessible. Registration is required.
This program is sponsored by the Florida Humanities Council with funds from the Florida Department State, Division of Cultural Affairs and the Florida Council on Arts and Culture. Additional support has been made by The Historic Inns of St. Augustine and St. Johns County Tourist Development Council.