Laurie Anderson, Firelei Báez, Walter Hood, and Justin Garrett Moore: Ethics in Public Art
Mon. Mar 13, 2023 6:30pm - 7:30pm EDT
Event Description
Artists and activists debate the intersections between public art and issues of equity, representation, social justice, and beyond.
In-person registration for this event has sold out. A limited number of standby tickets will be available on the night of the event.
Presented in partnership with the American Academy in Rome.
Featuring:


Laurie Anderson, visual artist, composer, poet, photographer, filmmaker, and musician


Firelei Báez, visual artist


Walter Hood, Professor of Landscape Architecture & Environmental Planning and Urban Design, University of California, Berkeley


Justin Garrett Moore, inaugural program officer for the Humanities in Place program, Mellon Foundation


What are the impacts, positive and negative, that public art can have on the built environment? Drawing on their personal experiences and work, Laurie Anderson, Firelei Báez, Walter Hood, and Justin Garrett Moore explore the thorny issues surrounding the decision-making process of civic projects and the motivations that lie behind public art and monuments. What happens when artistic and creative concerns clash with commercial and political ones? How should social justice and equity be addressed through aesthetics? And how can public art best be used to strengthen and uplift communities?
To join the event in-person | Doors will open 30 minutes before the program begins. For free events, we generally overbook to ensure a full house. Priority will be given to those who have registered in advance, but registration does not guarantee admission. All registered seats are released shortly before start time, and seats may become available at that time. A standby line will form 30 minutes before the program.
To join the livestream | A livestream of this event will be available on the NYPL event page. To receive an email reminder shortly in advance of the event, please be sure to register! If you encounter any issues, please join us on NYPL's YouTube channel.
---
ABOUT THE SPEAKERS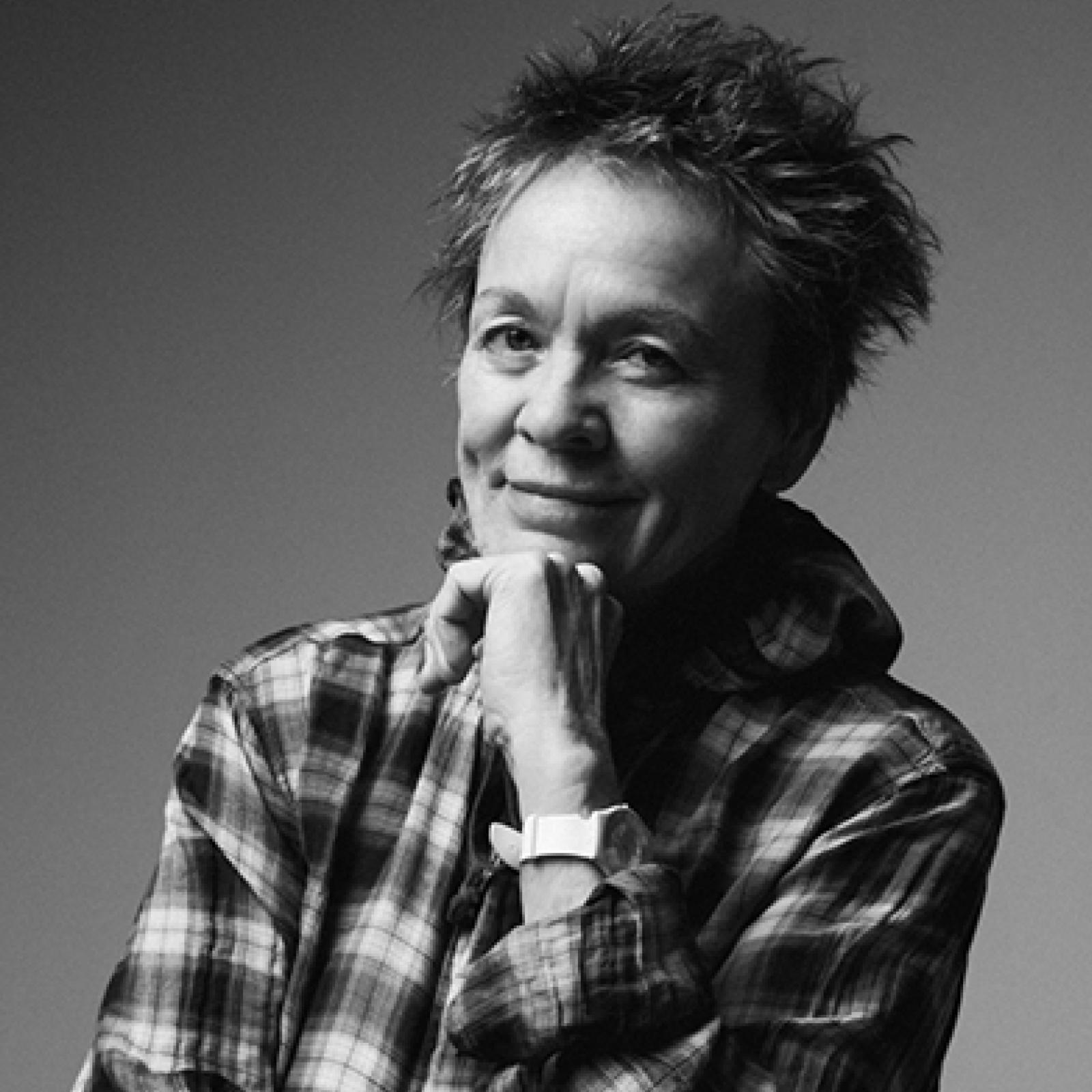 Laurie Anderson is a writer, director, composer, visual artist, musician and vocalist who has created groundbreaking works that span the worlds of art, theater, experimental music, and technology. Anderson has published ten books and been nominated for five Grammys throughout her recording career with Warner Records and Nonesuch. Her album Landfall, a collaboration with the Kronos Quartet, received a Grammy award in 2018. Anderson had created numerous audio-visual installations as well as films such as Home of the Brave (1986), Carmen (1992), and Hidden Inside Mountains (2005). Her film Heart of a Dog (2015) was chosen as an official selection of the 2015 Venice and Toronto Film Festivals.
The New York–based artist Firelei Báez casts diasporic histories into an imaginative realm, reworking visual references drawn from the past to explore new possibilities for the future. Born in 1981 in Santiago de los Caballeros, Dominican Republic, to a Dominican mother and a father of Haitian descent, Báez traces her concerns with the politics of place and heritage back to her upbringing on the border between the island of Hispaniola's two neighboring countries, whose long-standing tensions are predicated in large part on ethnic difference.
In exuberantly colorful works on paper and canvas, large-scale sculptures, and immersive installations, Báez combines representational cues that span from hair textures to textile patterns, plant life, folkloric and literary references, and wide-ranging emblems of healing and resistance. Often featuring strong female protagonists, her paintings incorporate the visual languages of regionally specific mythology and ritual alongside those of science fiction and fantasy to envision identities as unfixed and inherited narratives as perpetually evolving.
Walter Hood is the Creative Director and Founder of Hood Design Studio in Oakland, California. Hood Design Studio is a cultural practice, working across art, fabrication, design, landscape, research and urbanism. He is also the David K. Woo Chair and the Professor of Landscape Architecture and Environmental Planning at the University of California, Berkeley. He lectures on and exhibits professional and theoretical projects nationally and internationally. In Spring 2020, Walter was the Diana Balmori Visiting Professor at the Yale School of Architecture and the Spring 2021 Senior Loeb Scholar for the Harvard GSD Loeb Fellowship.
Walter creates urban spaces that resonate with and enrich the lives of current residents while also honoring communal histories. Hood melds architectural and fine arts expertise with a commitment to designing ecologically sustainable public spaces that empower marginalized communities. Over his career, he has transformed traffic islands, vacant lots, and freeway underpasses into spaces that challenge the legacy of neglect of urban neighborhoods. Through engagement with community members, he teases out the natural and social histories as well as current residents' shared patterns and practices of use and aspirations for a place.
The Studio's award-winning work has been featured in publications including Dwell, The Wall Street Journal, The New York Times, Fast Company, Architectural Digest, Places Journal, and Landscape Architecture Magazine. Walter Hood is also a recipient of the 2017 Academy of Arts and Letters Architecture Award, 2019 Knight Foundation Public Spaces Fellowship, 2019 MacArthur Fellowship, 2019 Dorothy and Lillian Gish Prize and most recently, the 2021 United States Artists Fellowship. Hood is also a Fellow at the American Academy of Rome and one of the 2021 elected members of the Academy of Arts and Letters. Hood Design Studio has also been featured in the 2021 AD100 list.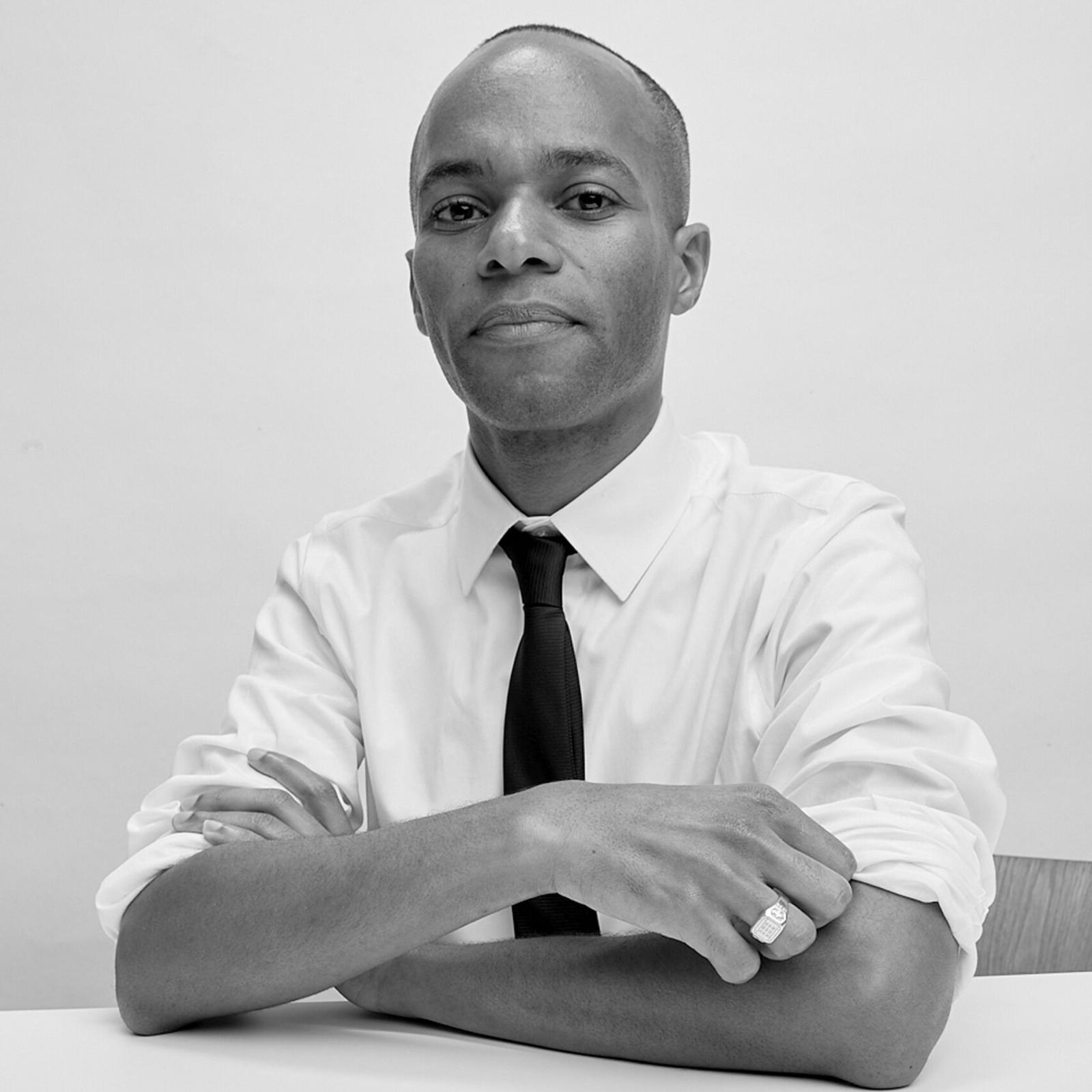 Justin Garrett Moore is the inaugural program officer for the Humanities in Place program at the Andrew W. Mellon Foundation. With over fifteen years of public service with the City of New York, Mr. Moore has led several urban design and planning projects. From 2016 to 2020, he was the executive director of the New York City Public Design Commission. His work spanned housing and community development, place and open space design, historic preservation, public art and monuments, and civic engagement. Mr. Moore holds a Bachelor of Design from the University of Florida and master of architecture and master of science in urban design degrees from Columbia University, where he now serves as an adjunct associate professor of architecture. In 2021, Moore received the American Academy of Arts and Letters Award in Architecture and was named to the United States Commission of Fine Arts by President Joseph Biden.
Don't have a New York Public Library card? Get one here!
PROTOCOLS FOR IN-PERSON LIVE FROM NYPL PROGRAMS
Patrons are strongly encouraged to wear a mask at LIVE from NYPL events.
If you have symptoms consistent with COVID-19 or suspect you have been in close contact with someone who has tested positive, please stay home.
ACCESSIBILITY
In-Person | Assistive listening devices and/or hearing loops are available at the venue. You can request a free ASL (American Sign Language) interpretation or CART (Communication Access Real-Time Translation) captioning service by emailing your request at least two weeks in advance of the event: email accessibility@nypl.org or use this Gmail template. This venue is fully accessible to wheelchairs. A visual navigation guide is available here.
Livestream | Captions and a transcript will be provided. Media used over the course of the conversation will be accompanied by alt text and/or audio description. You can request a free ASL (American Sign Language) interpretation by emailing your request at least two weeks in advance of the event: email accessibility@nypl.org or use this Gmail template.
CONNECT
Please submit all press inquiries to Sara Beth Joren at least 48 hours before the event: email sarabethjoren@nypl.org or use this Gmail template.
For all other questions and inquiries, please email publicprograms@nypl.org or use this Gmail template.
The New York Public Library's free services and resources are made possible thanks to the support of the Friends of the Library. Join this group of Library lovers and take advantage of special membership benefits, like invitations to members-only virtual events, discounts at the Library Shop, and more. Join now.
---
LIVE from NYPL is made possible by the continuing generosity of Celeste Bartos, Mahnaz Ispahani Bartos and Adam Bartos, the Margaret and Herman Sokol Public Education Endowment Fund, and the support of Library patrons and friends.
This program is made possible by the Stavros Niarchos Foundation (SNF).
Courtesy Laurie Anderson
Firelei Báez © Sunny Leerasanthanah
Courtesy Walter Hood
Courtesy Justin Garrett Moore