Shannon J. Gregg of Cloud Adopts Solutions
Thu. May 16, 2019 11:30am - 1:30pm EDT
$20.00 - $30.00
18 and Over
Get Tickets
Details
Comments
Event Stats
$20.00 - $30.00
18 and Over
Event Description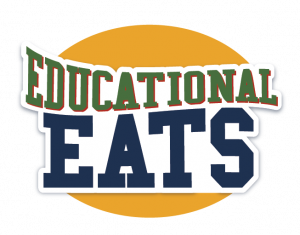 There's never enough time—the business demands of Marketing Professionals often compresses creativity. But what if it didn't have to?
Shannon J. Gregg
, President of Cloud Adoption Solutions, and co-author of "It's About Time",
understands the time constraints today's multi-tasking professionals are under and proposes an opportunity to leverage your skill to meet your will.
Join us on Thursday, May 16 at our luncheon series as Shannonleads us in an engaging conversation about time management that will dramatically transform your approach to productivity.
All attendees receive a FREE BOOK & $150 RIVERS CLUB GUEST PASS!
Your FREE copy of Shannon's book,
It's About Time
,
will dramatically transform your approach to productivity and time management. The authors have launched businesses, had full-time families and careers, and found ways to achieve and surpassed their goals by focusing on total time management.
All attendees to this event will receive a complimentary 3-day guest pass to Rivers Club – a $150 value! Experience an inviting community of members with views overlooking the Monongahela River and first-class amenities. Enjoy restaurants for business lunches, a bar and lounge for work and play, private rooms for meetings, casual workspaces for catching up, a new top-of-the-line athletic club, indoor pool and fun social events for everyone, plus benefits beyond the Club as part of the ClubCorp family.
___________________________
President of
Cloud Adoption Solutions
, a Salesforce consultancy focused on change management and user adoption, Shannon J. Gregg brings 15+ years of Sales Operations and Enablement experience to her audiences, speaking with her charismatic candor on topics such as Sales Productivity, Sales Operations, and Technology Adoption for business development and commercial teams.
View Everyone
Who's Going?

lynda S

Shannon G

Kelli M

Shana R

Holly M