Distortions Monster World
Multiple Dates & Times
Event Description
Ready to get up-close and personal with the things that go bump in the night?! Welcome to Distortions Monster World, where surprises (and monsters!) meet you at every corner and open doors lead you on an out-of-this-world interactive adventure.
A series of cinematic environments featuring immersive installations and infamous creatures and characters - many you'll recognize from music, film, T.V., and your favorite haunted attractions - will truly transport you to another place!
Immerse Yourself in a Supernatural World
Let the sets, sights, and sounds take you away to a supernatural world where giants roam, kings rule, we've made contact with alien life, and you never know what's around the corner – life-sized ghouls, zombies, snarling gargoyles, creatures of the night, and more!
A Lifetime of Making Monsters
The making of monsters is a unique art form the creative team at Distortions Unlimited has been perfecting for more than 50 years. Learn what it takes to bring creatures to life from the Father of all Monsters, Ed Edmunds and his wife Marsha Taub-Edmunds.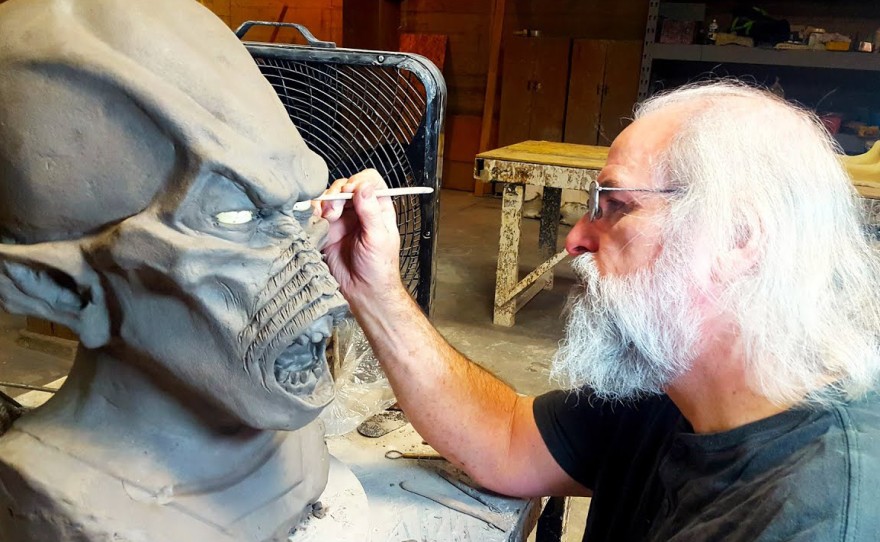 Ignite Your Imagination at Distortions Monster World
Ignite your imagination and challenge your perception of what makes a monster in this technologically-advanced and interactive art installation. Come explore the work of the talented teams bringing Distortions Monster World to life – Distortions Unlimited and Blazen Illuminations.
---
About:
Distortions Monster World is presented by the world-renowned "Monster Makers" at Distortions Unlimited and award-winning production team at Blazen Illuminations. The limited-run experiential adventure is open at the Denver Pavilions on Denver's 16th Street Mall through December 2021.
Hours:


Thursday – Saturday, 11 a.m. – 8 p.m.


Sunday, 12 p.m. – 6 p.m.


Admission:


Age 12 and above – $25.00


Below age 12 – $18.00


Ages 0-5 – Free


Group rates are also available.


Important Details:


Those with latex allergies be advised that our exhibit heavily features latex materials.


Distortions Monster World is a family-friendly attraction.


Distortions Monster World has a code of conduct we ask all guests to follow. Click here to see our code of conduct.


Distortions Monster World prohibits some items from the attraction. Click here to see the list.


Distortions Monster World is an ADA-accessible immersive experience.


Tickets are non-refundable. Need to exchange your tickets for another day and time? Check the confirmation email after purchasing tickets for details. 


To ensure the health and safety of our guests and team members, we are closely following all updates regarding COVID-19 from the Centers for Disease Control and Prevention, the Colorado Department of Public Health and the Environment, and the City and County of Denver. Click here to access our safety guidelines.


Join the Conversation
Follow the event with #distortionsmonsterworld