Deep Covers with High Parade and Ashely Velvet
Fri. Mar 1, 2019 at 9:00pm MST
Price: 8.00 CAD $
All Ages
Event Stats
Price: 8.00 CAD $
All Ages
Event Description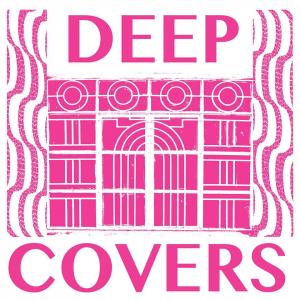 Brand new tunes from Calgary's Deep Covers, comin' atcha from #KingEddyYYC.

General admission. $10 advanced and at the door.
Show starts at 9 pm

About Deep Covers:
Calgary's Deep Covers pulls your mind into a version of the world that exists just below the surface. Synthesizers and guitar create a Lynchian atmosphere that cradle vaporous vocals. Deep Covers is the project of multi-instrumentalist Daniel Wilson. 2019 sees the release of his debut self titled LP and supporting tour."

About High Parade:
High Parade play music for the tragic romantic with indie pop sensibilities and shoegaze overtones. Formed in Calgary, AB, Canada in 2018, their goal is to create music worthy of Twin Peak's Roadhouse.
highparade.bandcamp.com/releases

About Ashley Velvet:
Ashley Velvet, originally from Calgary, formed in Toronto in 2016 as a semi-formal, sexy eclectic alternative to Toronto's current representation of predictable sonic identity. Velvet is inspired by the infinite musical sounds from around the world and the lyrics reflect a deep understanding of disenfranchised and underrepresented folks who are seeking a unique path, using music as a guide, to help form deep connections and emotional mutuality with others.
soundcloud.com/ashleyvelvet

Seating at the King Eddy:
To accommodate as many live music fans as possible, we offer both seats and standing room at our shows. Seats are first come, first served. We recommend arriving early if you'd like to be seated during the performance.