NASHVILLE BOUND | 2019 | UGA @ VANDY
Fri. Aug 30, 2019 at 8:00pm - Mon. Sep 2, 2019 at 2:00pm EDT
9 days away
$7.50 - $74.00
21 and Over
Event Stats
9 days away
$7.50 - $74.00
21 and Over
Event Description
Dawgs 2019 Season Opener + first SEC kickoff has the stars aligning: Road Trip up to Nashville! Mission is to own nearly every last ticket in the stadium and take in Nashville for a weekend of parties, events and of course a big 'W' under the lights on ESPN! (Kickoff 6:30pm CST)
GET UP to Nashville Weekend



Arrival Party @ The Valentine on Broadway




Outdoor Tailgate Party @ (.25mi) to Stadium




UGA Hotel Block @ Renaissance Downtown




Sunday Send Special Event TBA!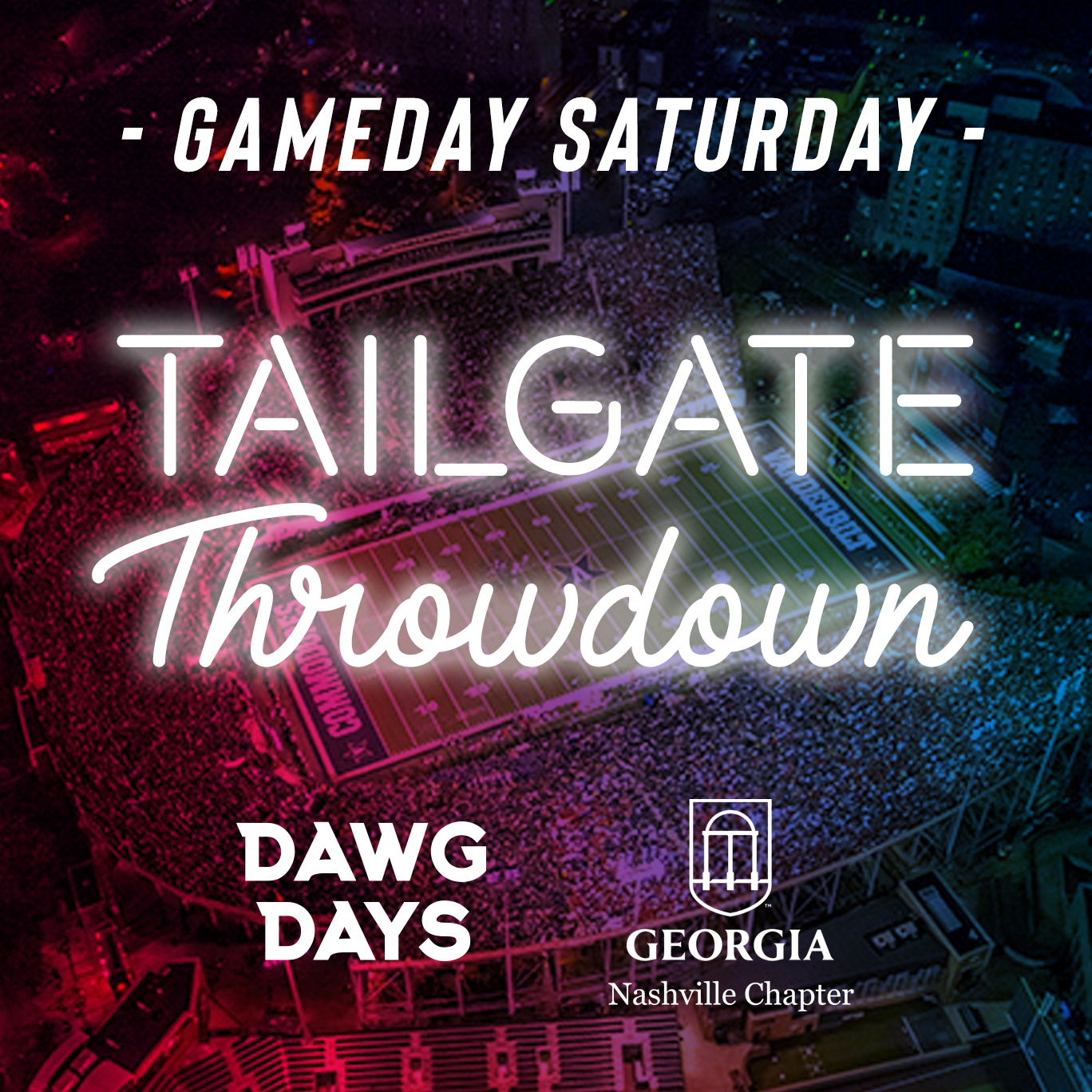 Outdoor Tailgate Party Includes


Access to Dawg Days Tailgate .25mi from Stadium


Tailgate times

1PM - 6PM (cst)



Gameday Meal catered by The Valentine Nashville (BBQ)


Draft Beers for entirety of tailgate (unlimited)


Cash Liquor Bars


Live Entertainment, Band, DJ


More TBA!


Gameday Tailgate starts @ 1PM (cst) and will be a bit more casual than our other away games (think north campus style) and restricted due to size (~600ppl total) but the mission is much greater...
Get Up To Nashville for an entire weekend of events and parties taking over the Music City with our fellow UGA Nashville Alum. We will of course be growing space and adding parties best possible as the army builds.
GET DOWN on Broadway



Entry to Arrival Party @ The Valentine Nashville



Includes

free welcome drink ticket

(valid first 2 hours of event)



Event Starts @ 9PM, Top 2 floors exclusive



Top levels and rooftop at The Valentine Nashville on Broadway, owned by UGA! Tickets are complimentary by Dawg Days with tailgate pass and include a welcome drink .Of course, Live DJ + Entertainment all night. We look forward to partying with each and every one of you in the heart of Music City!
RENAISSANCE HOTEL DOWNTOWN
Convenienty located in the heart of Music City, USA @ 5th & Broadway, Dawg Days has reserved a block of rooms at steep discounts for the traveling faithful. *almost sold out
>BOOK RENAISSANCE DOWNTOWN $245/nt. Single King (*select 1 guest) + Queen Doubles (*select 2+ guests) | $295/nt. upgraded rooms
---
*** A portion of proceeds to benefit the Nashville UGA Alumni Association Scholarship Fund. Donation options also available at checkout! A special Thank You from your Nashville UGA Alum!***