Danny Schmidt, Bruce Dalzell, and William Matheny
Thu. Nov 3, 2022 at 8:30pm EDT
Event Description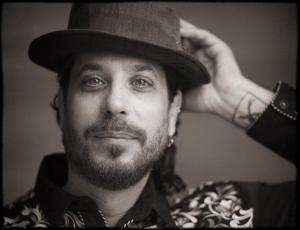 Natalie's presents a very special songwriter circle featuring Danny Schmidt, along with Bruce Dalzell and William Matheny. Named to the Chicago Tribune's list of the "50 Most Significant Songwriters in the Last 50 Years," Austin, TX-based singer/songwriter Danny Schmidt has amassed a cult following for his poetic, poignant lyrics. With a craftsmanship and emotional depth drawing comparisons to Leonard Cohen and Townes Van Zandt, and with fantastical narratives reminiscent of Gabriel Garcia Marquez and Salman Rushdie, Schmidt is considered a preeminent writer. Sing Out Magazine proclaimed that: "Schmidt is a force of nature: a blue moon, a hundred-year flood, an avalanche of a singer-songwriter. His songs are a flood of poetry, mythology, folk wisdom, and surprise. He is perhaps the best new songwriter we've heard in the last 15 years."
Bruce Dalzell, the patriarch of the Athens music scene, is a craftsman constructing delicate and thoughtful folk tunes that cut through all the pretense of the modern music industry to hit listeners at their core. Although his catalogue of tunes is not without dark or mournful underpinnings, his songs always glow out of that dark night, with soft but steady warmth. Among his many credits are appearances on "Mountain Stage with Larry Groce.
Over the past four years, William Matheny has assembled a wondrous catalog which situates itself amongst the indelible tradition of roots-rock misfits like Guy Clark and Lowell George, with just enough Jackson Browne-craft and Springsteen-triumphalism to make the thing potentially huge. And while he might not always want to talk about it, West Virginia is a central character in Matheny's songs.