Competition Finals
Sat. Jun 23, 2018 9:00pm - 10:00pm PDT
Event Description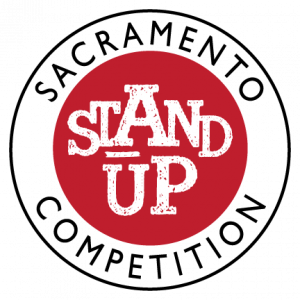 Competition Finals with Headliner Ellis Rodriguez
Saturday, June 23, 2018
9pm | Stand-Up | $12 – SOLD OUT
Part of the 2018 Sacramento Stand-Up Competition. The finals round features the six comedians from the preliminary shows with the highest scores. The grand prize winner receives $1000; $500 for second place, $250 for third place, $100 to each remaining finalist. Featuring headliner Ellis Rodriguez. Hosted by Becky Lynn.
Want a deal? Get a Saturday night pass for $30 and see every show on the Saturday, June 23 lineup. Want an even BETTER deal? See every show on the entire schedule, both Friday AND Saturday, with an all-access weekend pass for just $40!
Tickets and passes may also be purchased at the event venue.
Join the Conversation
Follow the event with #saccomedyspot