Return to Neverland Candice McLaughlin Memorial Benefit featuring Wax Brain, Dunkard and Wheeling, Ol Boy Ent, Kitana,Spike Yee, Proper
Fri. May 20, 2022 at 7:30pm EDT
Price: $10.00
18 and Over
Get Tickets
Details
Comments
Event Stats
Price: $10.00
18 and Over
Event Description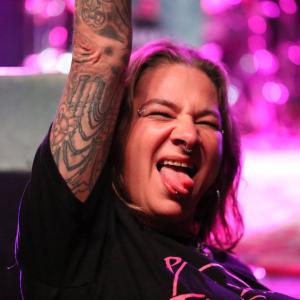 Return to Neverland : Candice McLaughlin Memorial Show Friday, May 20th 8 PM
Preshow gathering for friends and family to honor and remember the life of CAPTAIN BOOYAH 7-8pm.
Music from Wax Brain, Dunkard & Wheeling, Ol Boy Ent, Kitana,Spike Yee, Proper
Candice Michelle McLaughlin, known better as "Candi," 48, of Morgantown, passed away on Monday, March 14, 2022.
She is survived by her mother, Peggy Squires Jarrell; three children, Malakyte Lumina Guentert, Connor Perseus McLaughlin and Tyris Isa McLaughlin; and her siblings, Loria Denise Caldwell and James Vernon Dalton Jr.
Candi graduated Summa Cum Laude from West Virginia University, where she majored in archeology and minored in genetic counseling. Candi was a very lighthearted, spiritual and charismatic person who was known and loved by many, many people in the area and throughout the United States and England. She was very popular in the local music scene and was a traveling bartender for many music festivals.
She loved to travel and meet new people. She was very interested in learning as much about the people around her that she could. If you knew her, you knew love.
A talented artist, she enjoyed painting and calligraphy. She loved to dance and if there was music playing, you could find her bopping around to it. She lived life to the fullest and had no regrets about it.
Join the Conversation
Follow the event with #123pleasant