Boundaries Borders and Walls
Multiple Dates & Times
Event Description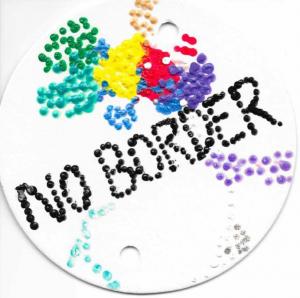 View every Friday & Saturday from 4:30pm - 5:45pm
Admission: $2 per person / 5 guests max per ticket
Albert Gilewicz & Patricia Watkins created this global art project inviting the world to show how we are more alike than different through art or written words. Over 400 individuals have contributed works of art and written word to this project. These come from 4 continents, 9 countries, and 8 of the 50 states in the USA. The entire collection has been exhibited numerous times in Europe and North America. They continue to host engagement sessions and schedule exhibitions.
There will be five guests allowed to enter the space every 15 minutes for a visit of approximately 20 min. Wine, beer & tapas will be available for purchase while viewing the exhibit.
All COVID restrictions are in place and face masks are required to enter the space.