2023 Anime Expo Summer Fest
Sun. Jul 2, 2023 at 7:00pm - Mon. Jul 3, 2023 at 12:00am PDT
Event Description

Anime Expo 2023 turns up the heat with AX SUMMER FEST, a musical spectacle headlined by acclaimed Japanese rock bands Cö shu Nie (Jujutsu Kaisen; Tokyo Ghoul) and Mili (Ghost in the Shell: SAC_2045; Goblin Slayer)! Also featuring Japanese musical guests Yameii Online, Mii, Mirei, and Welksie!
Don't miss all the festivities kicking off live at The Novo!
---
This is an ALL AGES show!
PRICING:



$70  VIP Pit (standing)






$55  VIP Balcony 






$60  GA Floor (standing)






$50  GA Balcony



Note: Limited number of ADA tickets are available for all price levels on a first come, first serve basis. Email events@anime-expo.org to inquire and purchase.
---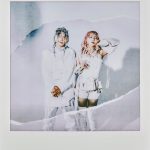 About Cö shu Nie
Cö shu Nie is an experimental band from Japan. Shifting the paradigm of genres, they transcend boundaries with delicate chaos. With an arc that enhances rock, electronica, soul, R&B, and emo, the shouts and the whispers coming from despair embraces the listener's emptiness, staying present in their desolation.
Their 2018 ground-breaking major debut single "asphyxia" was the opening theme for the anime "Tokyo Ghoul: re". Since then, they have proven themselves as one of the most prominent figures by writing and performing the ending theme for animes like "The Promised Neverland", "Psycho-Pass 3", "Jujutsu Kaisen", "Code Geass", and etc.
"asphyxia" – "Tokyo Ghoul: re" Opening theme
"Sakura Burst" – "Code Geass: Lelouch of the Rebellion" Ending theme
"give it back" – "Jujutsu Kaisen" Ending theme
"Zettai Zetsumei" – "The Promised Neverland" Ending theme
"Bullet" – "Psycho-Pass 3" Ending Theme
"Red Strand" – "Psycho-Pass 3: First Inspector" Ending Theme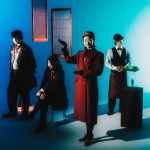 About Mili
Known for their work in Goblin Slayer, Limbus Company, Library of Ruina, ENDER LILIES, Deemo, and more, Mili's songs span various genres while maintaining superb quality. They handle all aspects of their production, from music to visual art, merchandise, management, and business, and are recognized as a unique presence both domestically and internationally.
In 2023, Mili will tour Poland, the US, and China, celebrating their 11th year since formation. They are also producing many songs for anime, game, and IT companies in Japan, Korea, China, Canada, and Poland.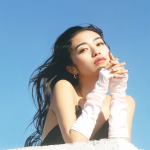 About Mii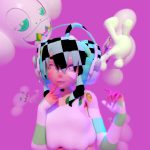 About Yameii Online
Together, Atlanta-based visual artist Oseanworld and music producer Deko created Yameii, a virtual character with her own personality and music career.
Yameii was initially conceptualized as the hero in the OSEANWORLD anime, available to watch on YouTube. Osean intended for her to be a singer, but once he and Deko teamed up, her music evolved and took on a more rap-influenced form. Inspired by Japanese vocaloid characters such as Hatsune Miku and the duo's Atlanta roots, they developed and refined her iconic hyper-pop sound, blending pop, electronic sounds, and rap in a way that appeals to both a Western and Eastern audience. The duo have since worked together on building Yameii's brand across music, visuals, & merchandising.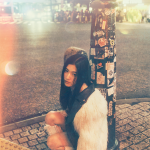 About Mirei
MIREI is the alluring and dauntless voice from Japan using modern pop bangers to call attention to what you may have never known if you were not living in Tokyo. At 24 years old, her English-language debut Take Me Away (released on January 31, 2020 via The Orchard / Cool Japan Music) garnered massive support from fans and media around the world including Teen Vogue who raved about her style and approach.
In Japan, MIREI is known as Touyama Mirei (當山みれい), and has been a prominent figure in the music industry, releasing a series of chart-topping hits through Sony Music since 2014. Her Japanese-language tracks have garnered more than 330 million streams domestically and an impressive 730 million streams worldwide, giving her the title of "songstress of streaming". After great anticipation, "Lonely In Tokyo", the smash hit from her International debut album, Take Me Away is finally available to fans in Japan after a three year wait since its original release.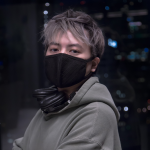 About Welksie
Based out of Los Angeles, California, Welksie is a producer/DJ passionate about integrating an emotional J-Pop-inspired sound into western EDM. With live sets built around storytelling, feelings, and technical musicality, Welksie weaves together traditionally divergent genres to bridge gaps between cultures and people alike.
Welksie has shared stages with established performers such as Diana Garnet, Mii, Isiliel, and Haruko Momoi–as well as performing at premiere events including Anime Expo and Fanime.
Welksie is also residing producer/DJ of the music project Astellium.
---
TICKETING POLICIES (full policy can be found on the AX website)
All sales are final.  No refunds or exchanges.  
NOTE:  The following are REQUIRED for entry:


An AX Summer Fest event ticket,


A valid Anime Expo badge (all credentials are eligible),


Doors open at 6 PM, 60 minutes before the start of the event. Entry access locations will be posted at a later date.
Doors close promptly at 11 PM.  Once doors close, no late entry will be allowed.
No refunds for:
    - late arrival,
    - missed show,
    - or being turned away at the door.
Security Checks will be held prior to entry.  Please make sure you do not possess any prohibited or restricted items during check-in or they will be confiscated and discarded. You will NOT be able to claim it after the show and there is no bag check available.
For general restrictions, please see our Main Events Policy.  A list of Prohibited Items and additional Restrictions specific to this event will be posted at a later date.
---
COSPLAY RESTRICTIONS


Costume weapons, props, or large accessories are not permitted for entry. 


Oversized/bulky costumes and large extensions/accessories (such as wings, tails, or stilts) are not permitted for entry. 


Costumes that impede vision/mobility and/or require a handler are not permitted for entry.


---
Need assistance?  For inquiries about the event, tickets, or ADA information, email: events@anime-expo.org. 
Haven't purchased your badge yet for Anime Expo?  Register now!
All ticket sales and distribution are handled Anime Expo aka SPJA and ShowClix.  Events tickets not purchased via ShowClix or through a third-party platform not authorized by SPJA will not be accepted for admission.
Disclaimer:  All dates, times, and locations may be subject to change due to scheduling or external factors.  Always check the event page, program guide, and mobile app closer to the event date for the most current, up-to-date information.
Join the Conversation
Follow the event with #axc2023