2022 Anime Expo Homecoming: City Pop
Fri. Jul 1, 2022 at 8:00pm - Sat. Jul 2, 2022 at 1:00am PDT
Get Tickets
Details
Comments
Event Description


It's been a long two years, but Anime Expo is back and we're inviting you to our inaugural Anime Expo Homecoming: City Pop dance! Travel back to the 80's with Japanese City Pop hits! All ages are welcome. Cosplay is encouraged - come in your favorite 80's Homecoming Dance attire, favorite 80's Anime cosplay, or just as you are! It's a time to join in on some fun and get back together with friends we've missed. Get ready to boogie and to cut a rug at The Novo!


Anime Expo Homecoming: City Pop Concert and Dance Party


Date: Friday, July 1


Event Hours: 8:00 pm – 1:00 am


Location: The Novo


Special Guest Featuring: Mari Iijima


---
PRICE TIERS:
$25  VIP Pit
$20  GA Floor
$15  VIP Balcony
$10  GA Balcony
Quantities are limited so buy now before it sells out!


---
About Mari Iijima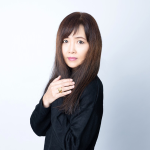 Mari Iijima is an accomplished singer and songwriter who has released numerous top 10 albums through Victor Entertainment Japan and Warner Music Japan. She wrote all of the music and lyrics for her critically acclaimed debut album "Rosé", which was produced by renowned composer Ryuichi Sakamoto. Right after she signed with Victor Entertainment Japan, she was chosen to play the singing heroine "Lynn Minmay" for the animation series and film "Macross". Because of that reason, she is well-known among animation fans all over the world. Mari is very popular among City Pop communities, she is getting some well-deserved new recognition from music fans all over the world. Mari is currently working on her 26th original studio album. On August 6th, 2022, her hit 90s album "My Heart in Red" will be re-released in Japan as a part of the City Pop on Vinyl Project. Her upcoming Tokyo concerts will be held on September 17, 2022.
Links:
https://www.instagram.com/mari_iijima_official
https://www.facebook.com/mariiijima/
---
PLASTIC CITY
TUNE IN TOKYO is a music collective established in 2008 by DJs and promoters Greg Hignight and Del Martin, with a mission to present pop music from Asia in festivals, conventions and Los Angeles nightlife. This includes PLASTIC CITY, a monthly club event celebrating City Pop and 80s idols from Japan. Their current lineup features DJs from the U.S. and Japan, spinning J-Pop, K-Pop, Indie Rock & Global Pop. 
The DJs for this event will be ShowaPOP and Dave Tada.


About ShowaPOP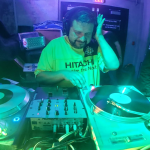 Leonardo Flores, aka DJ ShowaPOP, is a Southern California-based all-vinyl DJ, promoter and music writer who specializes in Japanese 1960s-1980s Idol, Anisong, City Pop, Group Sounds and Kayōkyoku. He has been featured at Mod's Mayday (Nagoya, Japan), Super Dimension Convention and currently spins with Tune in Tokyo at Plastic City in downtown Los Angeles. He also hosts the bi-monthly vinyl event Showa Drift.


About Dave Tada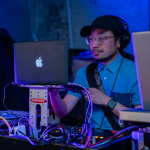 Dave Tada is a Los Angeles-based DJ and fashion/editorial photographer with a background in a variety of genres including City Pop, Deep House, Atmospheric Drum and Bass and Downtempo. He currently spins with Tune in Tokyo at Plastic City in downtown Los Angeles.
Links:
https://www.instagram.com/tuneintokyoevents
https://www.tiktok.com/@tuneintokyoevents
---
NOTE:  This is an All Ages event. You MUST have a valid Government-issued photo ID showing your date of birth available to present at the door or you will be turned away by the Novo staff. For admission, you are also required to have both your event ticket as well as a valid Anime Expo badge (all credentials are eligible) to present at the door.
All ticket sales and distribution is handled by AX Event Ticketing.  
For inquiries about the event, tickets or ADA information, email:  Events@anime-expo.org. 
Please check the Novo FAQ for any additional restrictions for their venue.
All sales are final.  No refunds or exchanges.  
Doors open 60 minutes before the start of the event.  Entry (check-in) remains open until 11:30 pm.  Once doors close, no refunds for late arrival or missed show.
COSPLAY RESTRICTIONS


Costume weapons, props, or large accessories are not permitted for entry. You may check these items at coat check at the Novo to retrieve after the event.


Oversized/bulky costumes and large extensions/accessories (such as wings, tails, or stilts) are not permitted for entry. Your costume, while seated, must fit in a standard-sized arena chair and may not extend from your body more than six inches in any direction.


Costumes that impede vision/mobility and/or require a handler are not permitted for entry.


---
HEALTH & SAFETY PROTOCOLS 
SPJA is working closely with federal, state, and local health officials to ensure a safe environment for Anime Expo 2022. All guidelines and measures being put into place are driven by data provided by the World Health Organization (WHO) and the Center for Disease Control and Prevention (CDC).


COVID-19 Vaccination Proof or Negative COVID-19 Test: SPJA will be requiring all attendees of AX 2022 to provide proof of COVID-19 vaccination or proof of a negative COVID-19 test taken within 72 hours prior to attending the event. 


Masks: Regardless of vaccination status, masks will be required indoors (except in designated cafeteria/eating areas) and optional outdoors. 


For more details, please see our Health & Safety page. 


It is highly recommended that you also check the Novo's Health Policy as that would take precedence over SPJA's protocols.


Join the Conversation
Follow the event with #axc2023