Mobile Suit Gundam NT (Narrative) plus Special Q&A
Thu. Jul 4, 2019 at 2:00pm PDT
Get Tickets
Details
Comments
Event Description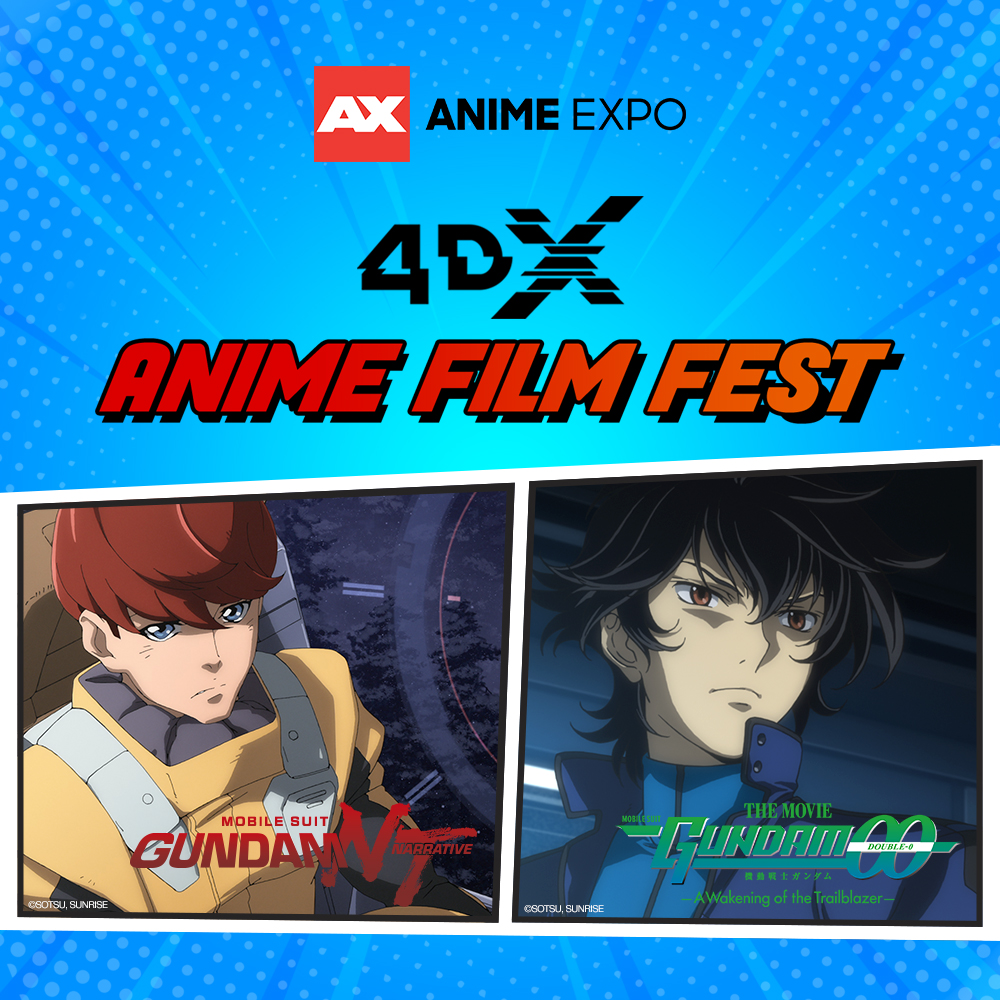 Mobile Suit Gundam NT (Narrative) plus Special Q&A

World premiere in 4DX! U.C. 0097, one year after the opening of Laplace's Box. In the final battle of the so-called "Laplace Incident," two psycho-frame mobile suits displayed power beyond human understanding. The white unicorn and the black lion were sealed away to remove this danger from people's consciousness. But the Unicorn Gundam 03, which disappeared two years earlier, has now returned to the Earth Sphere. Three childhood friends will be reunited in the pursuit of the golden phoenix named Phenex.
Following the screening, there will be a very special Q&A with the script writer, Harutoshi Fukui and the English voice cast, Griffin Puatu (English Voice of Jona Basta) and Erika Ishii (English Voice of Michele Luio)!
Note: This screening will be dubbed in English.
---
Be in the movie
4DX's immersive cinematic experience presents the future of the movie industry
4DX is widely considered to be the biggest innovation in cinematic technology to date. Developed in South Korea by the CJ conglomerate, a leader in the Asian entertainment industry, this amazing, new experience was warmly adopted by the big Hollywood Studios.
Please check the Regal website for their 4DX Seat Policy to know what to expect.
Additionally, please be aware of the following restrictions for Regal Cinemas:



No masks or full face paint application that conceals your identity




No cosplay props/weapons




No oversize bags.



---
Will Call Pick-Up Required: Must pick up your admission wristband onsite at any Will Call window at the Ticketing Booth, located in Gilbert Lindsay Plaza, at least 2 hours before the start of the screening.
REMEMBER, you MUST have both an Anime Expo badge (any 1-day, 4-day or PreShow badge) as well as your admission wristband for entry at the door. If you do not currently have an attendee badge, please proceed to purchase now at: Anime Expo Badge Registration
All event reservations and wristband distribution is handled by Anime Expo Event Ticketing. For inquiries about the event, wristbands or ADA information, email: Events@anime-expo.org.
Join the Conversation
Follow the event with #AX2023