Mobile Suit Gundam 00 the MOVIE ~A Wakening of the Trailblazer~
Wed. Jul 3, 2019 at 10:20pm PDT
Get Tickets
Details
Comments
Event Description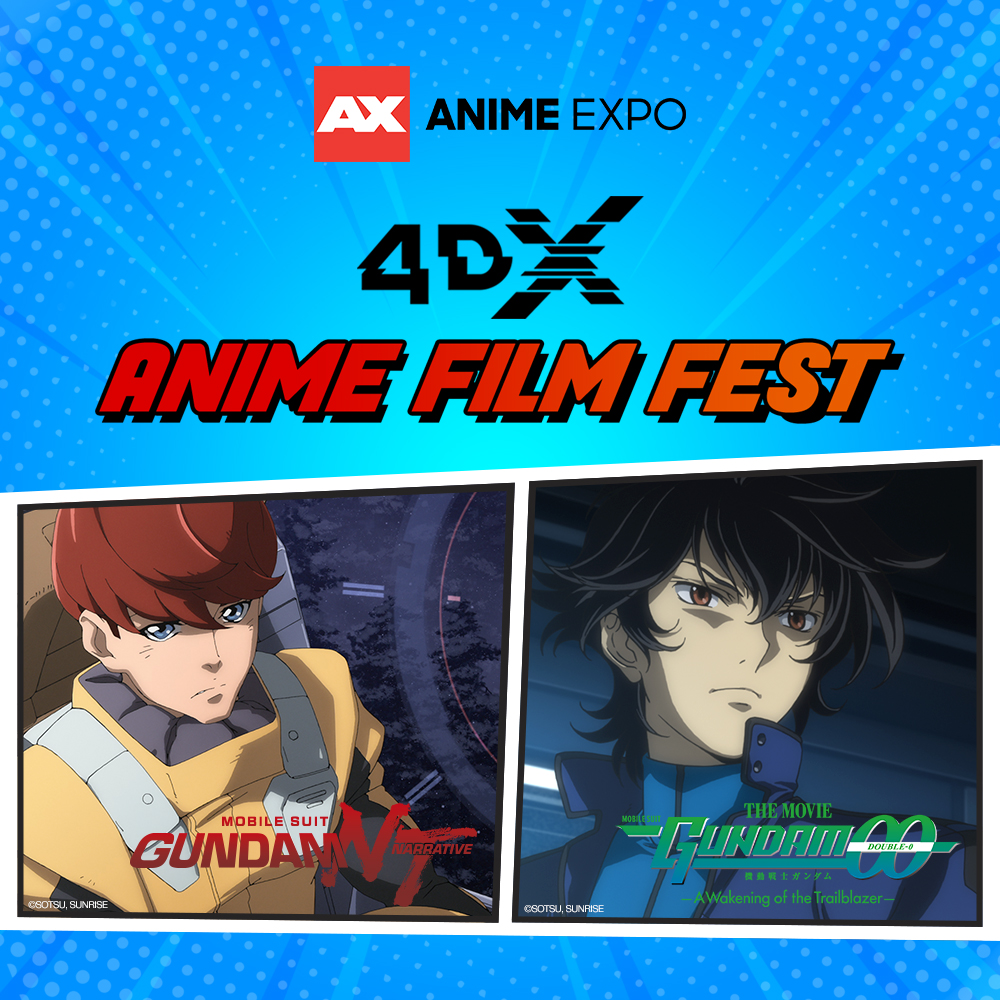 Mobile Suit Gundam 00 the MOVIE ~A Wakening of the Trailblazer~
The classic 2010 anime title appears in 4DX for the first time ever! The new government of the Earth Sphere Federation is carrying out a program of peaceful reconciliation and preparing for the appearance of the Innovators who will lead the human race into a new era. But the return of a derelict Jupiter exploration ship marks the beginning of an unprecedented crisis. What are the alien entities known as Extraterrestrial Living-metal Shape-shifters? What do they want? And will Setsuna F. Seiei and his fellow Gundam Meisters be able to answer these questions before humanity is wiped out?
Note: This screening will be dubbed in English.
---

Be in the movie
4DX's immersive cinematic experience presents the future of the movie industry
4DX is widely considered to be the biggest innovation in cinematic technology to date. Developed in South Korea by the CJ conglomerate, a leader in the Asian entertainment industry, this amazing, new experience was warmly adopted by the big Hollywood Studios.
Please check the Regal website for their 4DX Seat Policy to know what to expect.
Additionally, please be aware of the following restrictions for Regal Cinemas:



No masks or full face paint application that conceals your identity




No cosplay props/weapons




No oversize bags.



---
Will Call Pick-Up Required: Must pick up your admission wristband onsite at any Will Call window at the Ticketing Booth, located in Gilbert Lindsay Plaza, at least 2 hours before the start of the screening.
REMEMBER, you MUST have both an Anime Expo badge (any 1-day, 4-day or PreShow badge) as well as your admission wristband for entry at the door. If you do not currently have an attendee badge, please proceed to purchase now at: Anime Expo Badge Registration
All event reservations and wristband distribution is handled by Anime Expo Event Ticketing. For inquiries about the event, wristbands or ADA information, email: Events@anime-expo.org.
Join the Conversation
Follow the event with #AX2023